In this tutorial you are going to learn how to edit google docs pdf using the software available through Google Drive.

Step # 1 – Uploading the PDF
First of all we need to upload the PDF that we want to edit to Google Drive. Navigate to "www.drive.google.com" and on this webpage click the small square button to the right of the "Create" button. In the menu that appears click "Files…" and in the window locate the PDF file on your computer and click "Open". The file will upload and appear in the list of files on the left.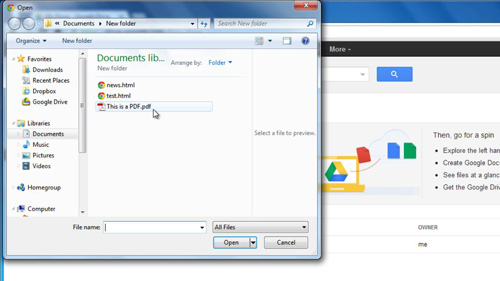 Step # 2 – Opening the PDF for Editing
Right click on this new file, here it is called, "This is a PDF.pdf" and in the menu that appears navigate to "Open with" then click on "Google Docs". A new tab will open and you will see that the PDF has been loaded into the document, but it appears to be an image.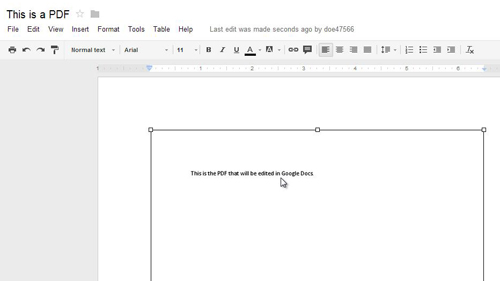 Step # 3 – Editing the PDF
Click on this image and a thin box will surround it, now press return on the keyboard and the text in the image will be converted into an editable format. As you can see here, we can now easily change this text and that is how to edit google docs pdf.