This tutorial is going to show you how to change google docs password, which is actually the same as the password for your whole Google account. It is not currently possible to password protect individual Google documents.

Step # 1 – Open Your Account Settings
Navigate to your local Google homepage, in this case "www.google.co.uk". You will need to be logged into your account and you can tell whether this is the case as your username will appear in the top right corner. Click on your username and in the box that appears click the "Account" option.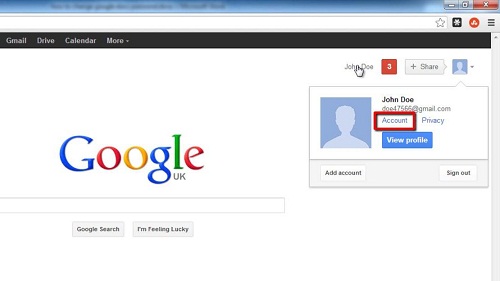 Step # 2 – Accessing Security Settings
This will open the "Accounts" page. Look to the right of the screen and in the bar that runs down the right locate the "Manage security" link and click on it. On this page you can see the option to "Change password", click this button.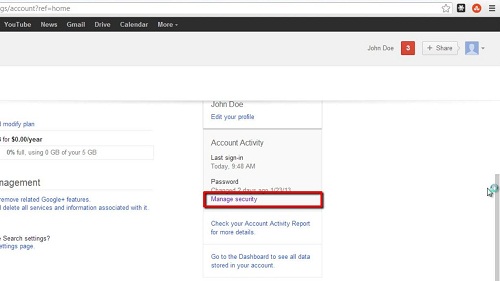 Step # 3 – Changing Your Password
You will redirected to a page where you can change your password. Enter your current password, then enter a new password twice. Finally click "Change password" and this is how to change google docs password.