In this tutorial you are going to learn how to change google docs presentation theme which is a very easy process.

Step # 1 – Access the Presentation
Make sure that you are logged into your Google account and navigate to "www.drive.google.com", which is where you will be able to find the stored presentation. Here it is called "Embed presentation", click on the file to open it.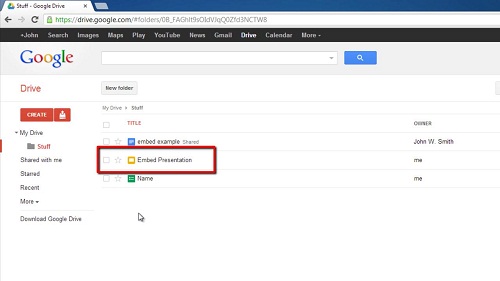 Step # 2 – Changing the Theme
In the new tab you will see your presentation with its current theme loaded. To change this simply look in the toolbar above the window and click "Theme…". This will open the "Choose a theme" window. From the options select one that you like, here we are choosing "Light Gradient". Finally click "OK" and the new theme will be applied. This is how to change google docs presentation theme and remember to save the document to keep these changes.