In this tutorial you will learn how to embed google docs presentation into your website which will allow you to share presentation data with the world.

Step # 1 – Copying the Embed Code
First of all you need to get the embed data from Google Drive. Visit "www.drive.google.com" and open the presentation which you want to share on your website. Here it is called "Embed presentation", when it has loaded click "File" on the document menu and then click "Publish to the web…". In the window that appears locate the text "Embed code" and copy everything in the text box that appears below this text. This is your embed code, click "Close".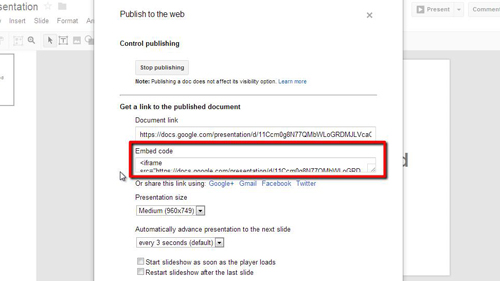 Step # 2 – Creating a Page for the Presentation
It is possible to embed this code into any HTML editor but in this example we are going to place it into a Google Site. Open a new tab and visit "www.sites.google.com". Open the site that you want to edit, here "John's Site". On the new page click the "New page" icon in the top right. Enter a name for the page and then click "Create".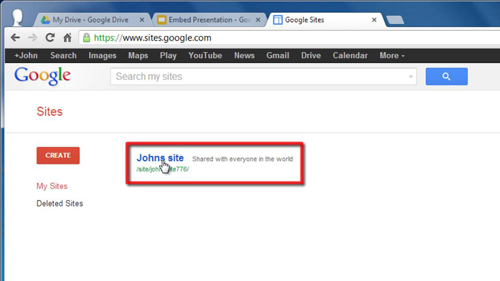 Step # 3 – Inserting the Code
In the page editor click the "HTML" button in the menu and in the window that appears paste in the embed code from the clipboard, click "Update". Finally, to publish the page, click "Save" in the top right corner of the window. Your page will open and as you can see here the presentation has been successfully embedded into the webpage and that is how to embed google docs presentation.