In this video tutorial we will show you how to create a recovery disk on Mac.
Open Safari and go to "apple.com'. Choose "Support" and type "Recovery dick assistant" into the search field. Select "OS X Recovery Disk Assistant" and press "Download".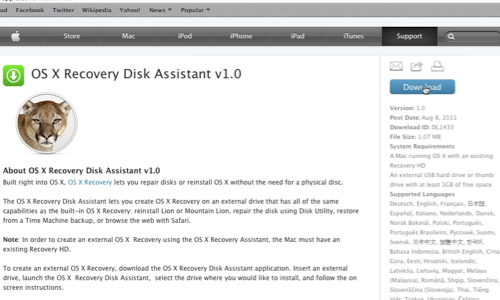 When the download process is complete, open the file and install it on your Mac.
When the application is installed, just follow the instructions.
Insert a USB Flash Drive and select it in the application menu.
After the recovery disk is created, you can use it. To do that, restart your computer and hold down the "Option" key on your keyboard.