In this tutorial, you will learn How To Use Your Mac As A Wifi Hotspot.
Turning your Mac into a wifi hotspot is an excellent and efficient way to connect to the internet with your mobile devices when a hardwired connection is available but no wifi signal is available.
In the Dock, click on System Preferences. In the Internet and Wireless row, click on Sharing.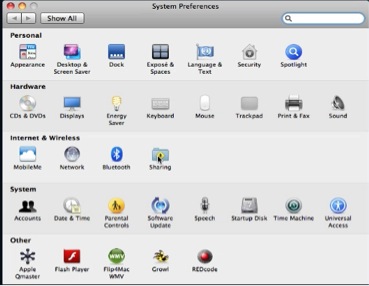 In the window to the left choose Internet Sharing. In the Share Your Connection From dropdown menu, select Ethernet. This is based on the assumption that you are in an environment where there is no Wifi connection, but you do have access to a hardwired connection. After all, if Wifi were available, there would be no need to create a Hotspot!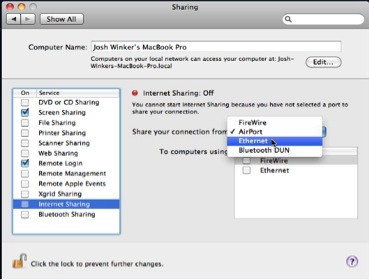 Choose to share with computers using Airport, from the list. Click on Airport options and assign your hotspot network a name. You can also choose to password protect it.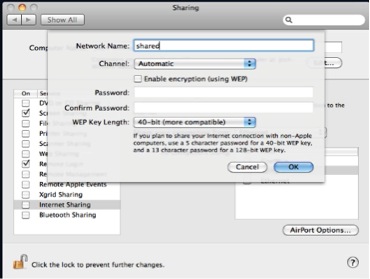 Lastly, check the box next to Internet Sharing. You have created a Hotspot network.