In this tutorial you are going to learn how to convert video for iPhone which can be useful as the iPhone only plays the MP4 video format.
Step # 1 – Downloading a Video Converter
First off you are going to need to download a program that will allow you to convert the video. Open your preferred internet browser and navigate to "www.dvdvideosoft.com/free-dvd-video-software-download.htm". Scroll down the page and click the "Download" button under "Free Video to iPhone Converter". The program will begin to download.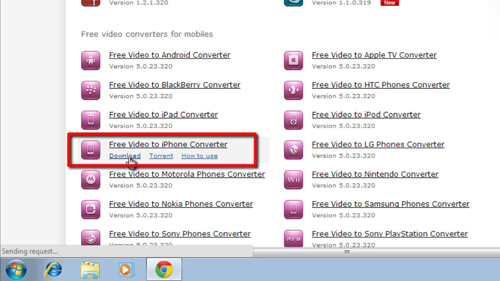 Step # 2 – Installing the Video Converter
When the download has completed open the file – how you do this will depend on the browser that you are using. Click "Run" in the dialog box that appears and then "Yes". You will then need to select your language, here we are choosing English, click "OK". Click "Next" and then accept the terms of the license agreement, click "Next" twice. Uncheck the box on the next screen and click "Next" again. . The installation will run and once it has completed click "Finish".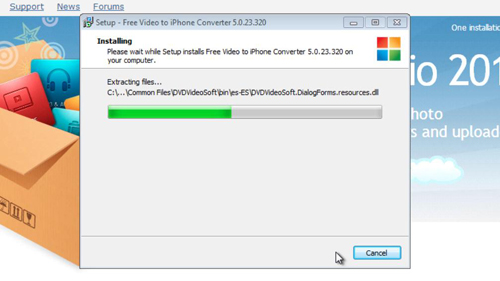 Step # 3 – Completing the Conversion
The program will launch and make sure you are viewing it. Click the "Add files" button and select the video that you want to convert and open it. Here we are converting an AVI file. Now, select the type of iPhone you have from the drop down menu. Click "Convert" and a window will open showing the progress of the conversion. Once it has finished click "Close" and click the output folder icon to see where the file is located on your computer. That video is then ready to play on your iPhone and that is how to convert video for iPhone.