In this tutorial you will learn how to get a feed from live web cameras via iPhone. We will be downloading and using the Spy Cams app. This app allows you to access cameras from around the world and watch for free. You can get feeds from beaches, public venues, and many more places.
Step #1 – Download Spy Cams App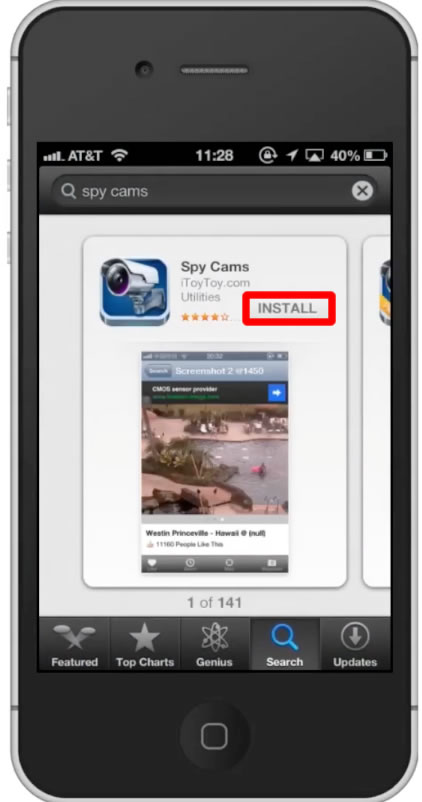 Step #2 – Open the app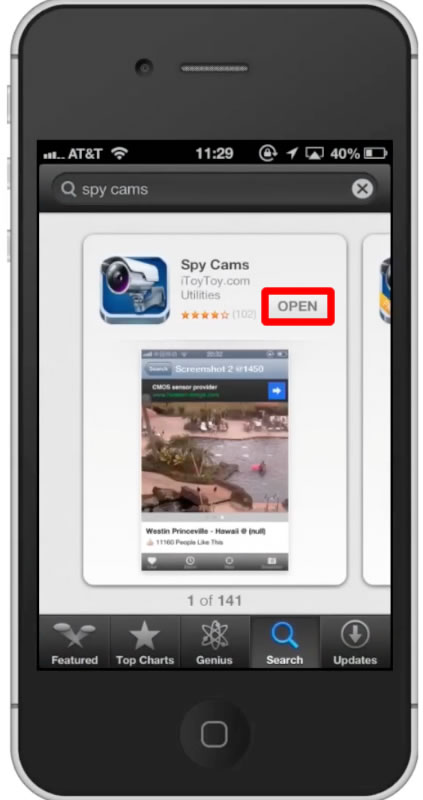 Step #3 – Choose Feed
Choose the feed you want to watch by tapping the thumbnail of it.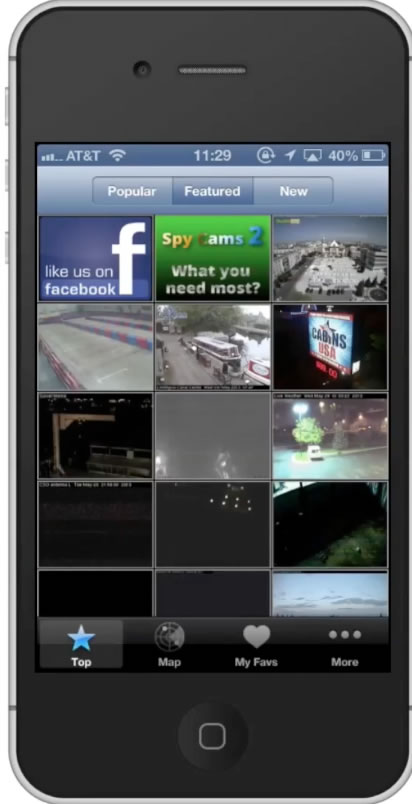 Step #4 – Watch Feed
You can see that the feed is now loaded and we are streaming it in live time. Repeat this process to view any other feeds. You have now successfully got live feeds from live web cameras via iPhone.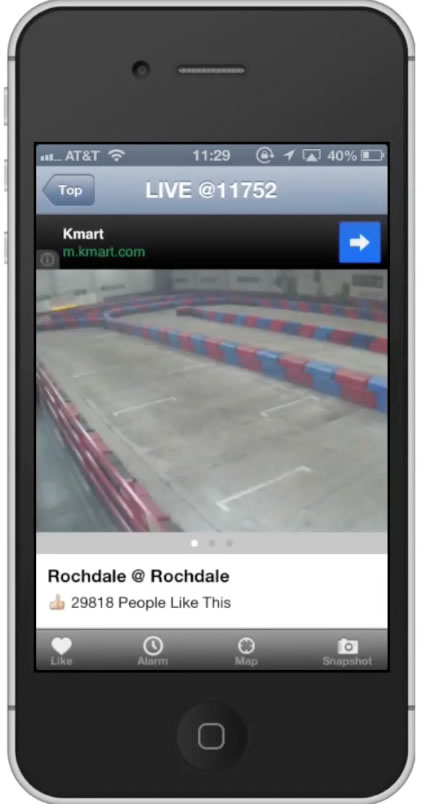 Leave your comments below or contact us by email. This was a Howtech.tv tutorial. Thanks for watching!