In this tutorial you are going to learn how to screenshot ios.
Step # 1 – Taking the Screenshot
Go to whatever screen you want to capture – for this example we are just capturing a picture of the home screen. To take the screen shot you need to hold down the home button and then quickly press the power button afterwards. The screen will flash white for a second and you will hear the sound of a camera shutter – this indicates that the screenshot has been successful.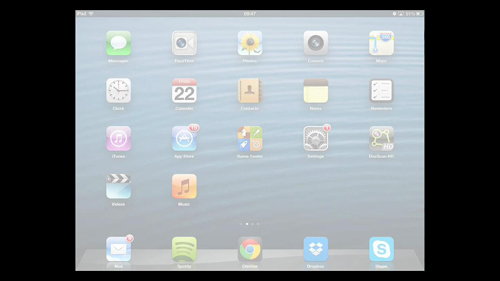 Step # 2 – Viewing the Screenshot
That is essentially how to screenshot ios and to view the screen shot we just took, touch the "Photos" icon. You will see all the photos on your iPad and at the end will be the screenshot we just took, simply touch it to bring it up to full screen.