In this tutorial you will learn how to access FTP server on iPhone running on iOS 7.
Great news! Doing your work on the go is now possible with iPhone or iPad and you don't even have to carry your laptop around.

If you need to access the FTP server – your own FTP or public one with your iPhone, here's what you need to have:
– A username and password for an FTP server and FTP server addresses.
– Wi-Fi or 3G data plan on your iPhone (if you want to download or upload big files, you've got to make sure your Wi-Fi connection or data plan supports such traffic)
– The iPhone app that supports FTP server connection – we'll use the "FTP to GO Lite".
Step 1.
Tap the "FTP to GO Lite" icon.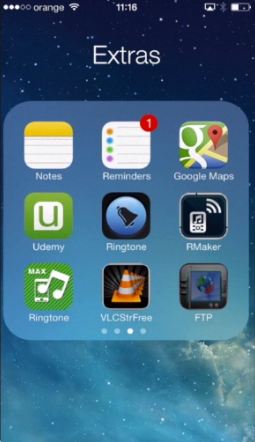 Step 2.
Tap "Server".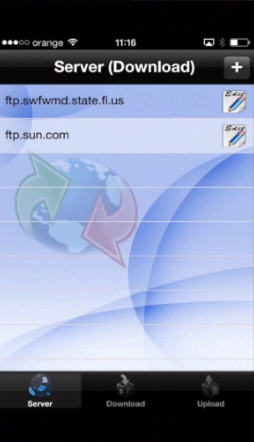 Step 3.
Tap the "plus" icon in the upper right corner of the screen.
Step 4
. Enter the FTP server details: URL, Login ID and password.
Step 5
. Tap 'Connect"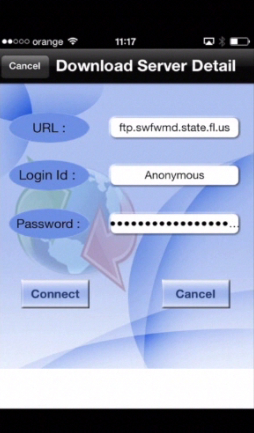 Step 6.
Once connected to the server, you'll get to see the list of files and folders. Tap the folder of your interest and tap to download the files you are interested in.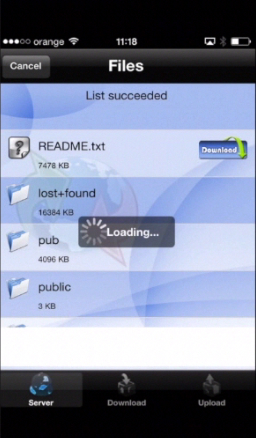 Step 7
. The download function of "FTP Go Lite" comes for extra small cost as an upgrade that you'll be asked to pay while downloading the file from FTP for the first time.
Step 8
. If you want to upload a file, tap "Upload" at the bottom of the menu and proceed with uploading the file.
Result
: Here you go! Using FTP on your iPhone is easier than you thought!