In this tutorial you will learn how to record a conversation on iPhone running on iOS 7.
Life rules of James Bond include never giving up, getting good value for your time and money, keeping everything clean and organized and choosing your contacts carefully. However, sometimes you need to communicate with those not very carefully chosen contacts.
What will you do when the bank does not treat you as Platinum client or the shop on eBay does not ship your custom-made brand new Aston Martin? What if you need to remember the details of your messages communicated over the phone? In all these cases, dear Bond, you'll need to be prepared much more than you are right now.

Step 1.
Here's what you should do. From the home screen of your iPhone, tap the "App Store" icon. Search for the "Call Log Pro" application and install its free version. Once download is finished, the button near app icon will change into "Open". Tap it to start using the program.
Step 2
. You're at the user registration page now. Register with your user ID, e-mail and password on the new page. Tap "Done".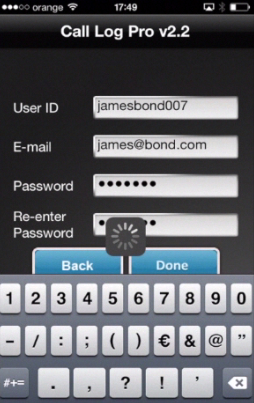 Step 3
. Enter your newly created credentials and tap "Login".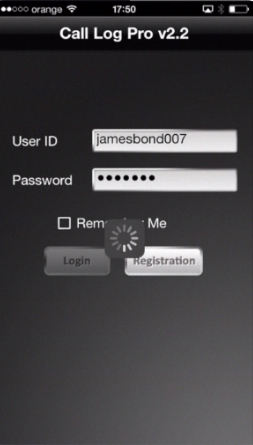 Step 4
. Down the Call Log Pro main menu that you now accessed, there are the following icons: a keypad that lets you dial the number, an account icon that takes you to the account menu, a contact icon that displays your contact list and a call log icon that leads you to the menu with recorded conversations.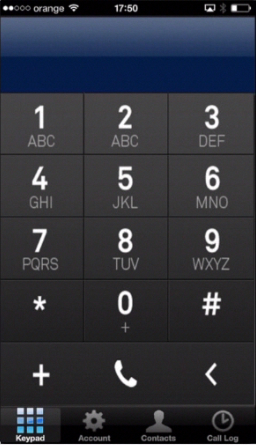 Step 5.
The plus of the app is that it gives you a quality recording of any outgoing call. The minuses are that you can record only outgoing calls and you have only 2 free recording minutes. If you have already recorded two minutes off calls, you have to tap account icon and get more minutes. However, buying recording minutes is not very expensive: 30min is $4.99, 
60min is $8.99 and 
300min is $29.99.
Step 6
. Now, are you ready to record that important call? Tap the keypad icon. When you start entering the number on the keyboard, it will open the new contact field. Fill in the details of your contact and tap "Done".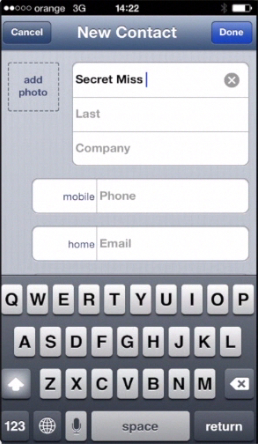 Step 7
. Now tap the phone number of the newly saved contact.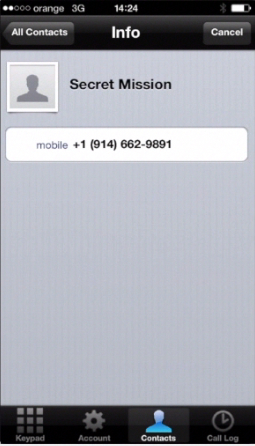 Step 8.
Your call is starting now and it will be recorded. When the call is over, tap the "End" button.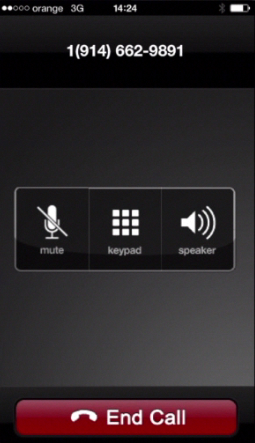 Step 9.
Tap "Call log" icon. You're now on the page where you can listen to recorded conversation. Tap the little "play" button near it to listen to it.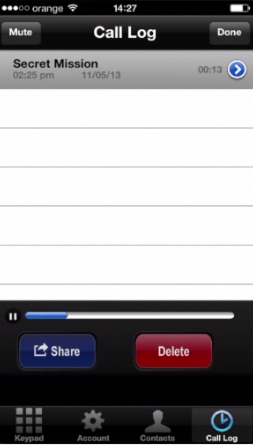 Step 10
. Now you can either tap "Share" or tap "Email" to share it through your email and tap then "Delete" in case it's too dangerous to keep it on your iPhone!
If you also want to record incoming calls, you've got to use another app. If you are looking for a free app, we suggest you use Google Voice, though it has pretty lengthy registration process. If you are okay with getting the app for small price, you may go for "TapeACall Pro".
One small warning: in some of countries and parts of countries like some states of U.S it is illegal to record calls. Unless your goal is to mess with the law, you might consider not breaking the law.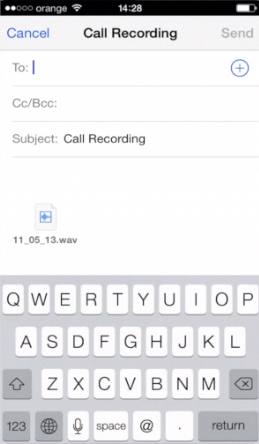 Result:
Congratulations! You have just learned how to record a conversation on iPhone.
This tutorial will self-destruct in 10 seconds.