In this tutorial you will learn how to use video chat (Facetime) on iPhone running on iOS 7.
FaceTime is the ultimate mean of communication between Apple devices that allows you to make free video and audio calls to other Macs and iOS devices. You can call from one iOS device to another iOS device, from iOS devices to computer and from computer to device.

Step 1
. Before using the FaceTime on your iPhone, make sure that you have an Apple ID. If you don't have one, go to appleid.apple.com and create one. It does not take long.
Step 2.
Now to enable FaceTime on your iPhone: tap the "Settings" app and tap "FaceTime". Toggle the switch to "ON" near FaceTime.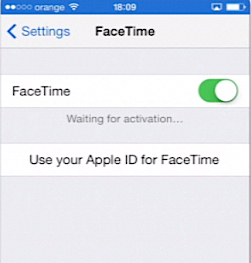 Step 3.
If you already have Apple ID, like we do, your email associated with Apple ID will also become your default FaceTime mail.
Step 4.
Now log in to FaceTime with your Apple credentials. The big progress of IOS 7 is that now you can make Audio calls, not only video calls through FaceTime.
Step 5.
From now on everything gets simpler. Go to your "Contacts" app and select the person whom you want to call (the person should also have FaceTime account enabled and activated). Under person's name, you'll see the FaceTime option. If you want to make a video call, tap the video camera button. If you want to make an audio call, tap the audio call button.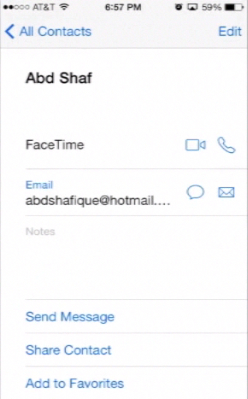 Step 6.
Let's make a video call to our friend now!
Remember that your friends and contacts can also call you through FaceTime. If you don't want to show them your face after a long night of work or a wild party, you can now always switch to audio regime.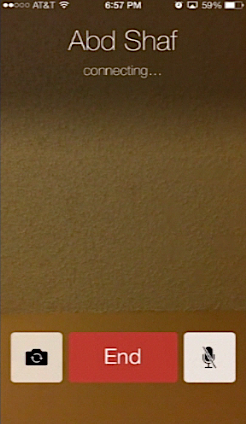 Result:
Enjoy your communication with others from Apple crowd!