In this tutorial you will learn how to cook via iPhone. We will be downloading and using the free app called How to Cook Everything Essentials. This app features detailed recipes on any food imaginable. It has an easy to follow interface, so finding your desired recipes is as easy as ever.
Step #1 – Download How to Cook Everything Essentials App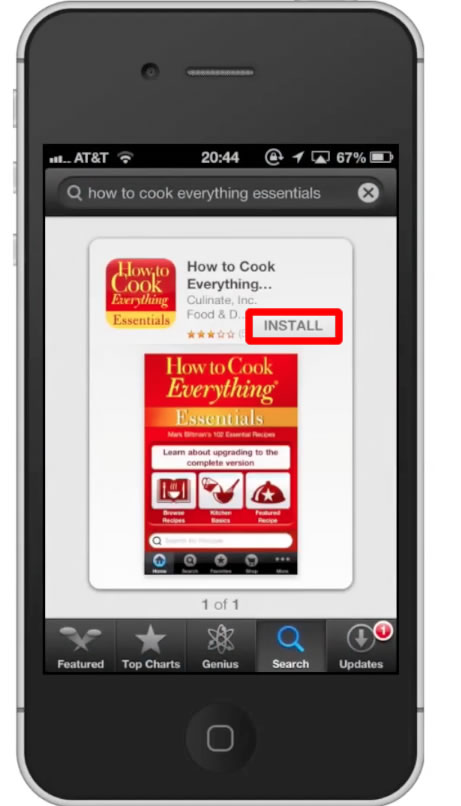 Step #2 – Open the app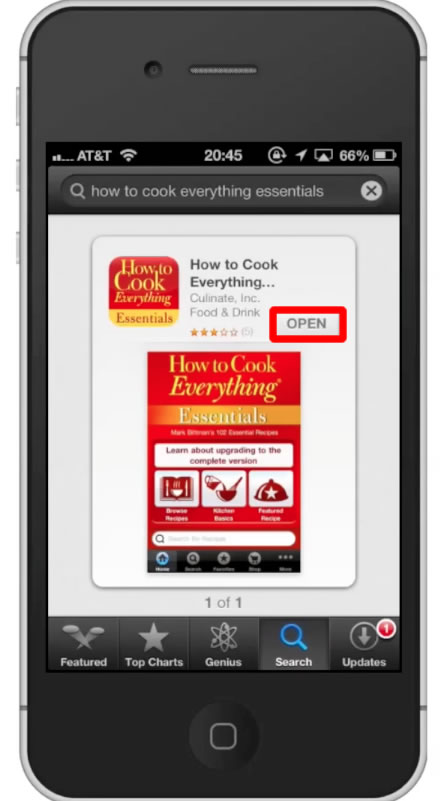 Step #3 – Find Recipes
Tap the search field and type chicken. Hit Search.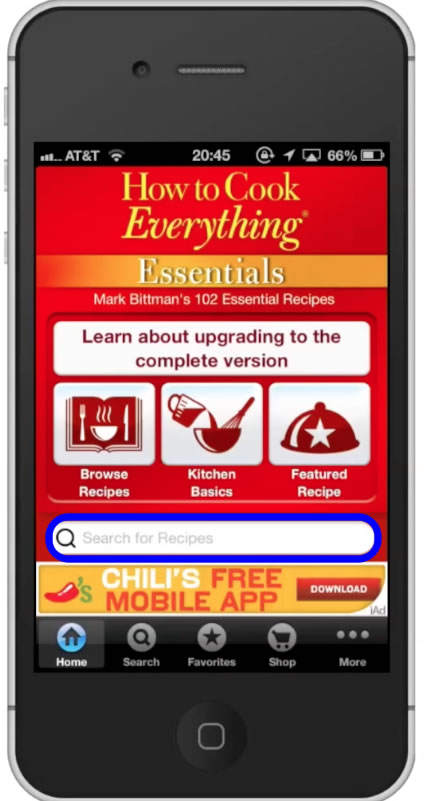 Step #4 – Browse Results
You will now see a scrolling list of recipes available for us to use.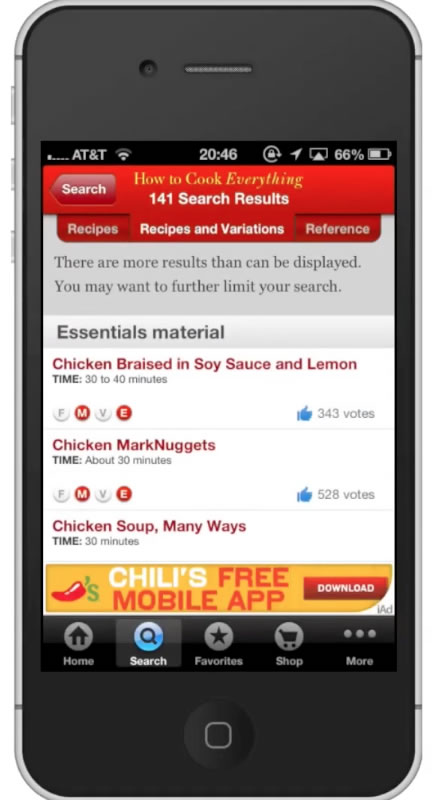 Step #5 – Tap Recipe
Tap the tab of the recipe you want to make.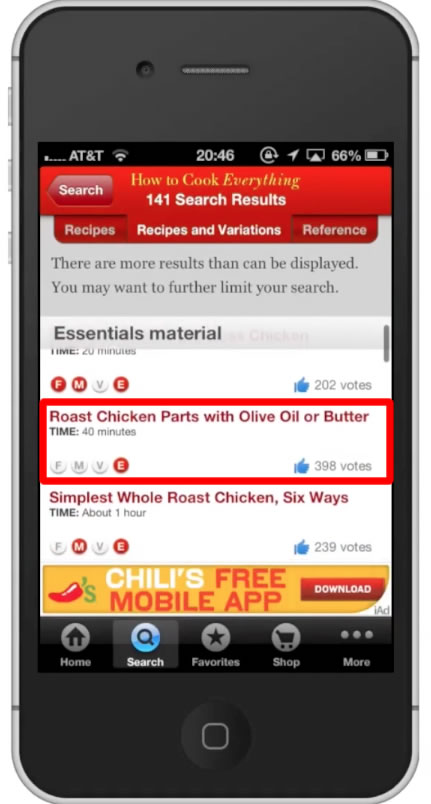 Step #6 – Browse Sections
At the top of the page there are 3 sections. These are overview, ingredients, and steps. Lets tap steps.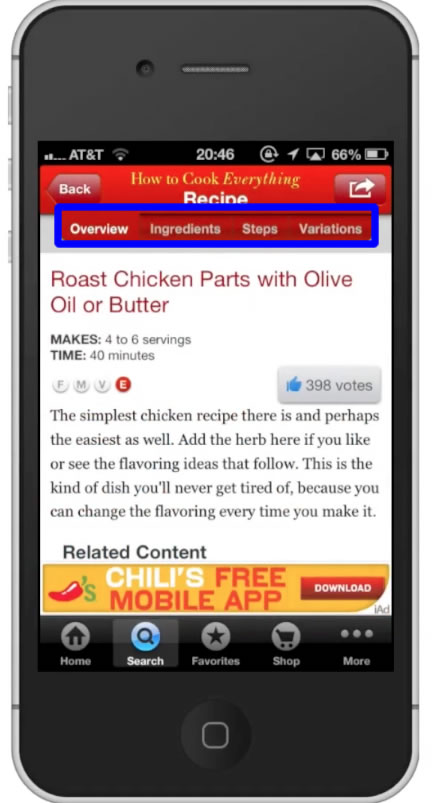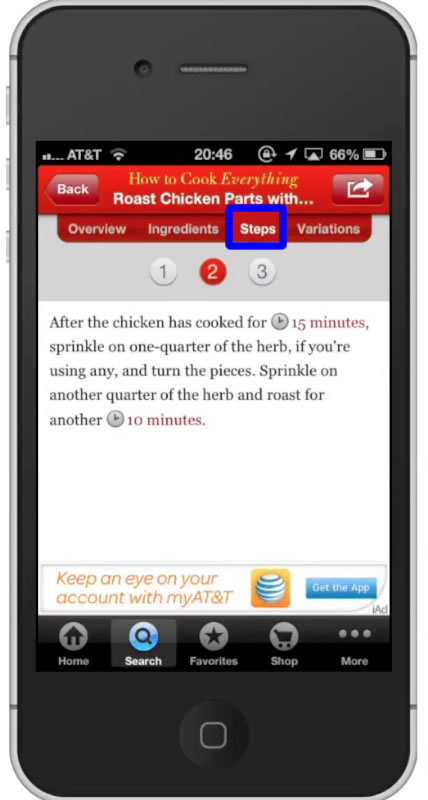 Step #7 – Start Cooking!
You will now see the instructions show on screen. You can begin following along and making a delicious dish.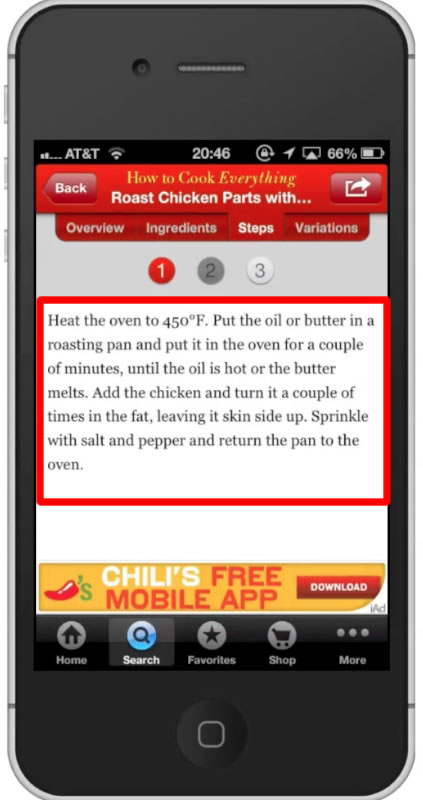 Leave your comments below or contact us by email. This was a Howtech.tv tutorial. Thanks for watching!