In this tutorial you will learn how to download and use the flashlight app for the iPhone.
Step #1 – Tap the blue app store icon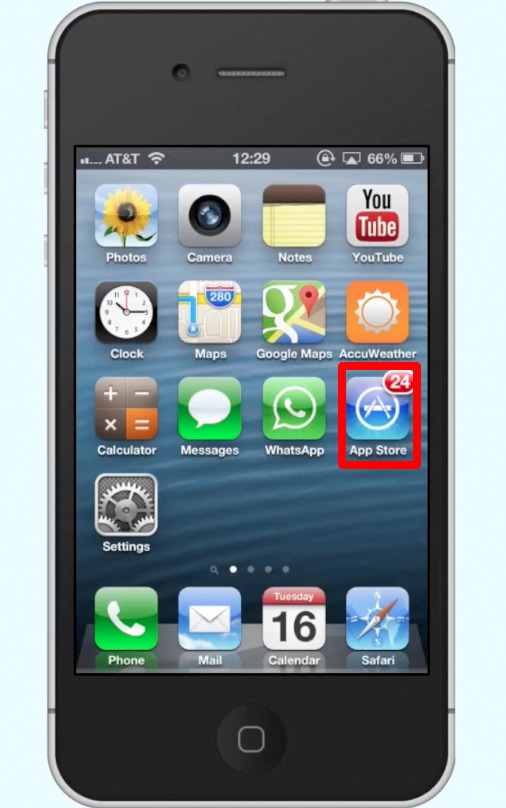 Step #2 – Tap the search tab on the bottom navigation bar
By default, you will be sent to the featured tab. Tap the search tab to start searching for the flashlight app.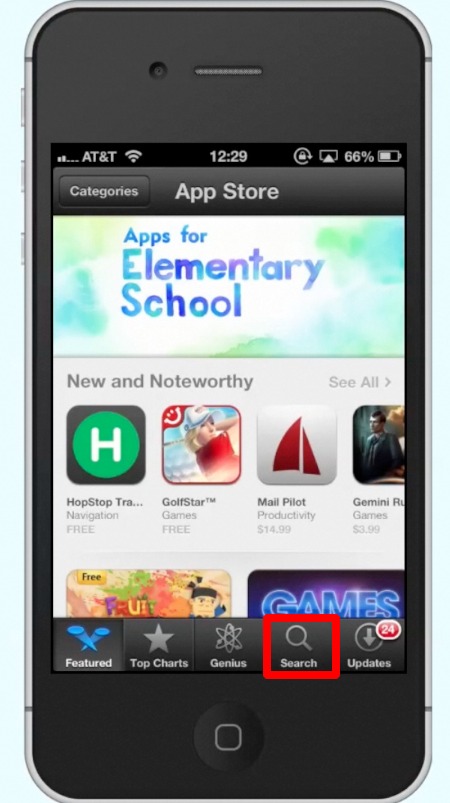 Step #3 – Type "flashlight" in the search field
Tap the search field and type the word "flashlight". Assisted search results will help you find what you're looking for.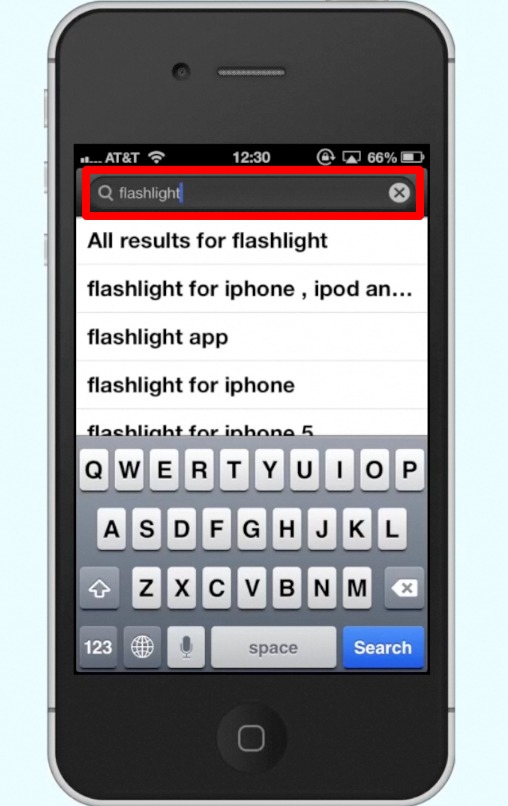 Step #4 – Tap Install
Tap install and your flashlight app will automatically begin downloading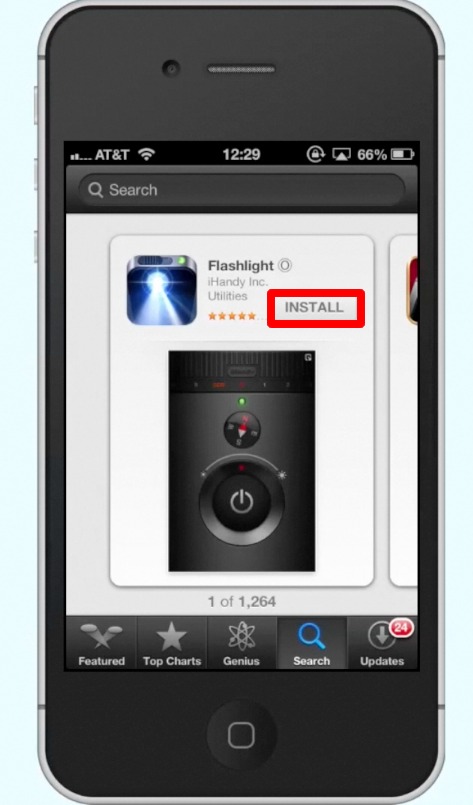 Step #5 – Open the flashlight app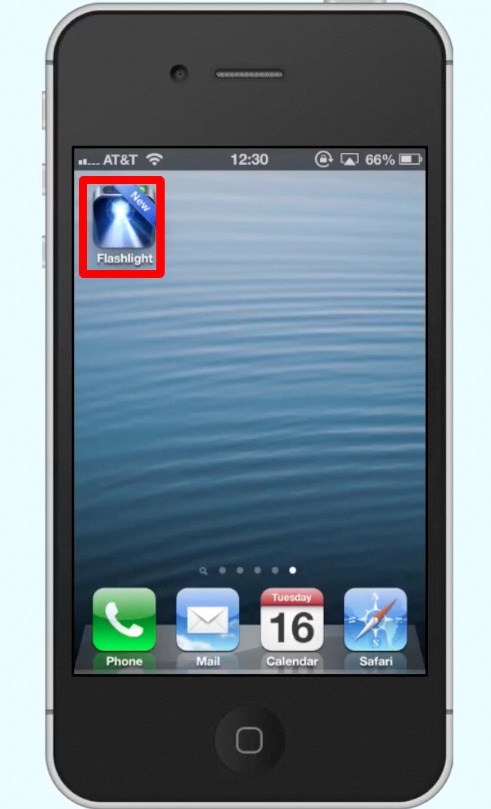 Step #6 – Tap the power button
Once you tap the power button, the flashlight on your iPhone will become activated. At the top of the app you adjust the frequency of the flashes but for new lets just keep it on 0 for a steady stream of light.
Leave your comments below or contact us by email. This was a Howtech.tv tutorial. Thanks for watching!