In this tutorial you are going to learn how to play
Words With Friends
on the iPhone.
Step # 1 – Signing in with your Email
Before you start this tutorial you need to visit the "App store" on your device and search for "words with friends", from the results install "Words with Friends Free". Now you need to start the application and you will be presented with this screen which allows you to either log in with Facebook or your email address. Here we are choosing to log in with our email, so we will touch that option. You will then need to type your email address into the field and touch "Done" and then "Connect".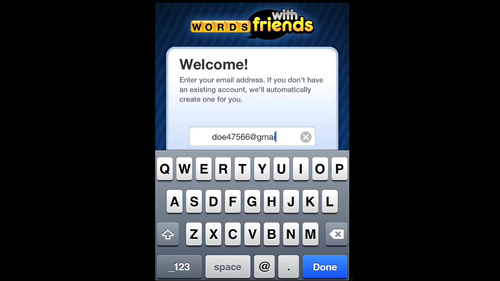 Step # 2 – Choosing an Opponent
You will then be prompted to choose a username, enter this and then touch "Go" and then "Continue". You will then be on the main page of the app where you can start a game – touch the "Start a Game" option. You will then be presented with several options and you can choose to play someone you know if you wish, but here we are just selecting a random opponent.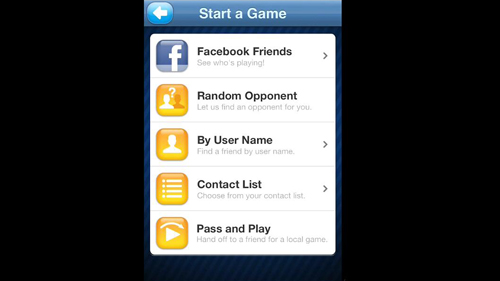 Step # 3 – Making a Move
The game will load and begin and as you can see we are prompted to play as it is our turn. Use the letters at the bottom to create a word by dragging them individually onto the screen. Touch "Play" and then "Yes" to confirm you want to play the word. Your word will be played and the score for it will be added to your total. You will now have to wait for your opponent to play and that is how to play
Words With Friends
on an iPhone.