In this tutorial you are going to learn how to get an
iTunes USA
account even if you are not based in the United States.
Step # 1 – Accessing iTunes US Store
First you need to have iTunes installed and not be logged into your account, if you are logged in, log out before you begin this tutorial. Make sure you are in the "Store" view, then scroll down to the bottom of the page and click "Change Country". On the page that loads click the "United States" option. You will now be looking at the US iTunes store, but you still don't have an account.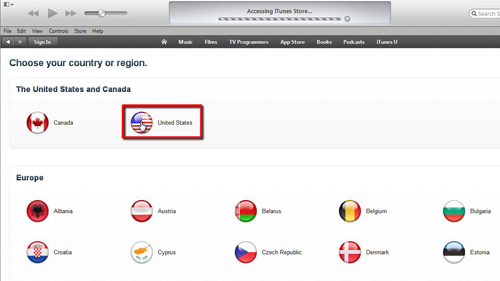 Step # 2 – Creating an Apple ID
Click "App Store" from the options at the top then click on any free app in the page that loads. Click the "Free" button on the page that loads and a dialog box will appear asking you to enter your login details, click "Create Apple ID". A new page will load and click "Continue", accept the terms and conditions. Fill out the data on the next page and click "Continue".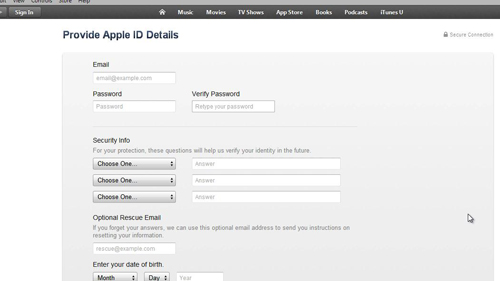 Step # 3 – Confirming Your Account
You will now need to enter your payment information, but simple make sure that "None" is chosen. Then enter any address in the United States – just be creative. Click "Create Apple ID" when you are done. Now go to your inbox and open the mail from Apple and click "Verify now". Enter your Apple ID (your email) and your password and then verify them. Click "Return to iTunes" then "Launch Application" and that's it you now have an
iTunes USA
account, as you can see iTunes has confirmed this!