Introduction:
In this tutorial you are going to learn how to create a Twitter background design that looks great with a minimal amount of effort.
Step # 1 – Selecting a Background
First you are going to need to navigate to a site that will allow you to design a background so visit "freetwitterdesigner.com". Click "Use without signing in". The app will load a series of backgrounds you can choose, choose one of these that you like – or just opt for a plain white background. When ready to proceed click "Let's get started".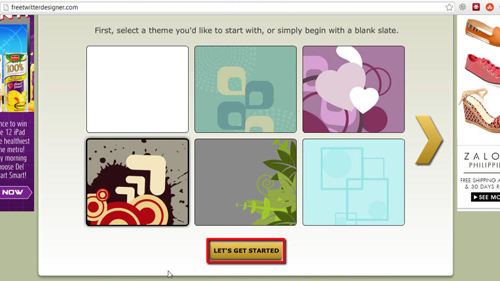 Step # 2 – Customizing Your Background
You will now see a preview window that shows how your background will look. On the right are various options you can use to modify this. Here we are going to click on the "Add Text" option. Select a font and a color and then enter the text you want. Click "Place text" and then use the mouse to reshape and rotate the text and place it where you want. You can also add shapes and images as you wish.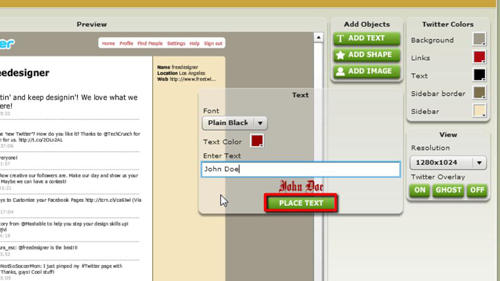 Step # 3 – Applying the Background in Twitter
When you are pleased with the result, click "Generate Image" then click "Save Image". Select a location for the background on your computer and click "Save". Now, navigate to Twitter and make sure that you are signed in. Click on the cog icon in the top right then click "Settings" in the menu that appears. Click "Design" from the options on the left. Scroll down to the "Customize your own" section and click "Change background", then "Choose existing image". Locate the file we just created and click "Open". Click "Save Changes" at the bottom then click "Home" in the top left and you will see that your new background has been applied and that is how to use a Twitter background designer.