Introduction:
There are many apps that promise that you can upload music to Facebook. The reality is that you are just uploading somewhere else and using the app to play the music on the site.
Step # 1 – Copying the Video URL
This tutorial will show you how to put a song on Facebook through YouTube, which is the easiest and best way of sharing music as YouTube videos are supported on the site. First you are going to need to go to YouTube and find the video that you want to share. This can be something that you have uploaded yourself – here we are just choosing any music video. Copy the URL of the video to the clipboard.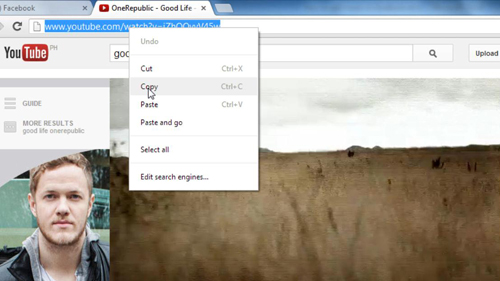 Step # 2 – Posting the Music onto your Facebook Profile
Now go to Facebook and make sure that you are logged into your account. Click on your name in the top right of the screen and you will be taken to your profile. Paste the YouTube URL into the "What's on your mind?" box. Wait for a moment for the thumbnail of the video to appear below and then click "Post". Now when people come to your profile they will be able to listen to the track that you posted and that is the easiest way to upload music to Facebook.