Introduction:
In this tutorial you are going to learn how to share music on Facebook.
Step # 1 – Navigating to the Track you want to Share
There are several ways to share music on Facebook. One of your best options is going to be by using Last.fm. Navigate to this site at "last.fm". In the search box search for the song that you are interested in sharing, click on it in the options that list below.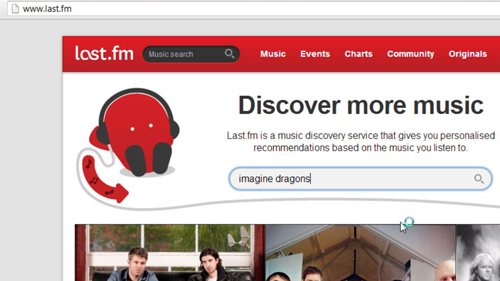 Step # 2 – Sharing on Facebook
A new page will load and to the right you will see a "Share" option, click this. Click the "Facebook" option that appears below and a new tab will open taking you to your Facebook account. Enter a message if you wish and then click "Share".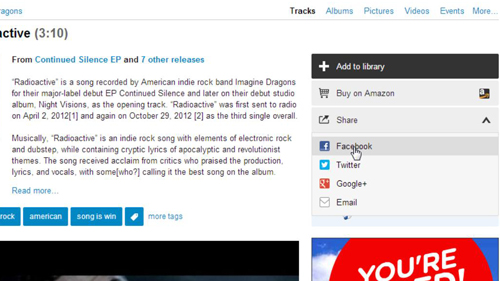 Step # 3 – Viewing the Shared Track
You will be taken back to the Last FM site and open up a new tab and visit the Facebook home page. Click on your username in the top right and you will be taken to your timeline where you can see the track has been shared and that is how to share music on Facebook.