In this tutorial you are going to learn how to plan a route using the new Google Maps web application.

Step # 1 – Accessing Directions
First of all you are going to need to navigate to the maps site at "maps.google.com". In the top left of the window you will see a search box, and below this there will be a small frame with an icon which says "Directions", click on this.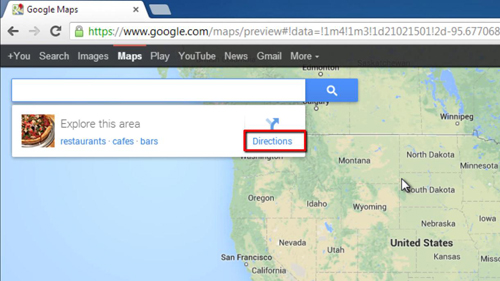 Step # 2 – The Different Travel Options
You will see that there are now two point fields available in the search box, A and B. Enter your starting destination in A and then your end point in B. A route will be plotted automatically and you will be zoomed in on the journey. You will be presented with several options for you travel, depending on the distance and available options. Here you can see that we have "Transit", "Drive" and "Fly" – each with the amount of time that it takes.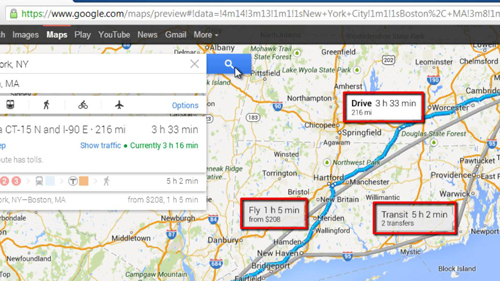 Step # 3 – Viewing your Journey
On the left, by the search bar, you will see more extensive options, including icons for the type of journey that you want to take. Let's say we want to go by public transport, click the bus icon and you will see a few journey options appear below. Click on the link next to "Next Departure" to get more information about the journey. On the next page you will be given a detailed itinerary of the trip – this can also be done for other modes of transport, such as flying or driving. You can easily switch over to another travel mode by clicking one of the icons at the top. You now know how to plan a route using the excellent Google Maps web application.