In this tutorial you are going to learn how to read a DjVu on iPad. This tutorial will also cover moving the file to the iPad.

Step # 1 – Getting the Required Programs
First of all you are going to need to have a program for reader DjVu files. Go to the App Store and search for the program "Book Reader Lite". On the search results page you will see a program with a red thumbnail, this is what you want to install. As we already have the program we can see that it just says "Open" rather than "Install". You will also need a program that allows you to transfer files to your iPad – here we are using Dropbox. You can also install this through the App Store.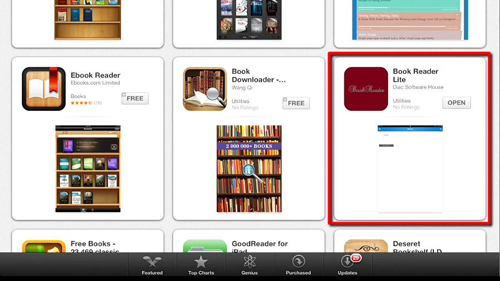 Step # 2 – Opening the File
First you need to go to Dropbox and locate the file that is in the DjVu format. Touch it and the file will load. As this format is not supported by Dropbox you will be told that the program is "Unable to view file" – this is expected. Touch the download icon in the top right and from the options that appear touch "Open in BookReader".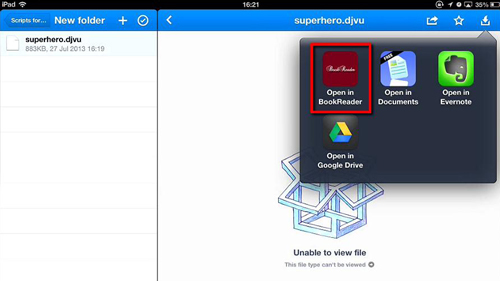 Step # 3 – Opening the File in the New Reader
You will switch over to your new app and you need to touch "Remind me later" in the dialog box that appears. You will see your DjVu file has appeared in the reader as a thumbnail and you just need to touch it to open it. You are now able to browse through the file by swiping your finger across the screen and that is how to view a DjVu on iPad.