In this tutorial you are going to learn how to change tumblr background to something of your own choosing.
Step # 1 – Navigating to Your Blogs Settings
First off it is important to realize that you do need to have a theme that supports backgrounds. In this example we are using one of the popular "Urban" themes available from "themes.themaxdavis.com". Navigate to Tumblr and make sure you are signed in, click on the gear icon in the top of the window and click on the name of your blog in the navigation bar on the left.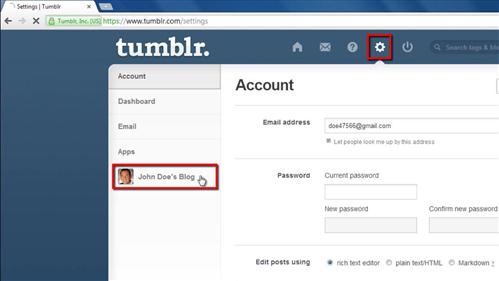 Step # 2 – Uploading the Background Image
In the "Theme" section click "Customize". You will see a page with your blog on the right as it appears currently. As you can see we do not have a background image. Scroll down the frame on the left until you find the option called "Background" with an "Upload" button next to it. Click the upload button and you will be able to select an image to use as a background from your computer, choose an image and click "Open". The image will start to upload and you will need to wait for this to complete.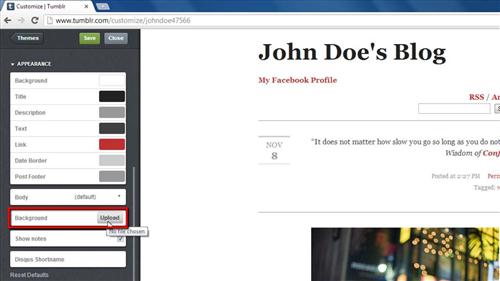 Step # 3 – Saving and Viewing the Changed Background
Once the upload has finished the preview of you blog will update on the right and you can see how the image will look as your background. To complete the change click "Save" at the top of the page. Now when we visit our blog we can see that the new background image has been applied and that is how to change tumblr background.