If you are writing something that needs referencing then knowing
how to insert footnote in Word
is invaluable, this tutorial is going to show you how.
Step # 1 – Getting Ready to Place the Footnote
Open Word with the document that you want to add a footnote to. From the tabs at the top click on the one that says "References". Now go to the place in the text where you want to insert the number that relates to the footnote. Here we are placing it at the end of a paragraph.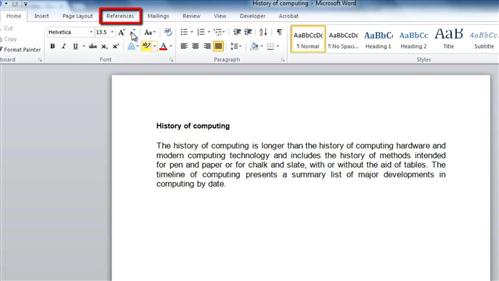 Step # 2 – Entering the Footnote Text
Now, click the large "Insert Footnote" button in the toolbar. You will be taken to the bottom of the page and this is where you will be able to enter your footnote text. You will see a number to the left of this text, this is to guide the reader from the text to the correct footnote. When you have finished entering the footnote text, scroll up to the main body of text and you will be able to see the number referencing your footnote. That is
how to insert footnote in Word
and you can add as many as you want to a document.