In this tutorial you will learn what a front facing camera is. A front facing camera is a camera on the front of the iPhone, facing the person using it. This is a practical option because it allows the user to take self-portraits and also allows for 2 way video chat like Facetime and Skype.
When you call or receive a call on a 2 way video chat like Facetime or Skype, it defaults to the front facing camera so that the other person can see you. However, when you tap the camera app icon, the default is the rear camera.
To use your front facing camera to take a photo do the following.
Step #1 – Tap Camera App Icon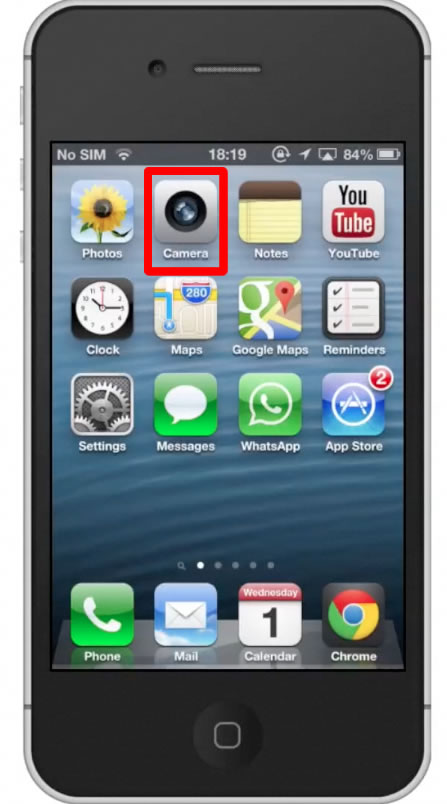 Step #2 – Tap Camera/Arrow Icon
This icon is located in the top right corner. Once you tap this, the front facing camera with become activated.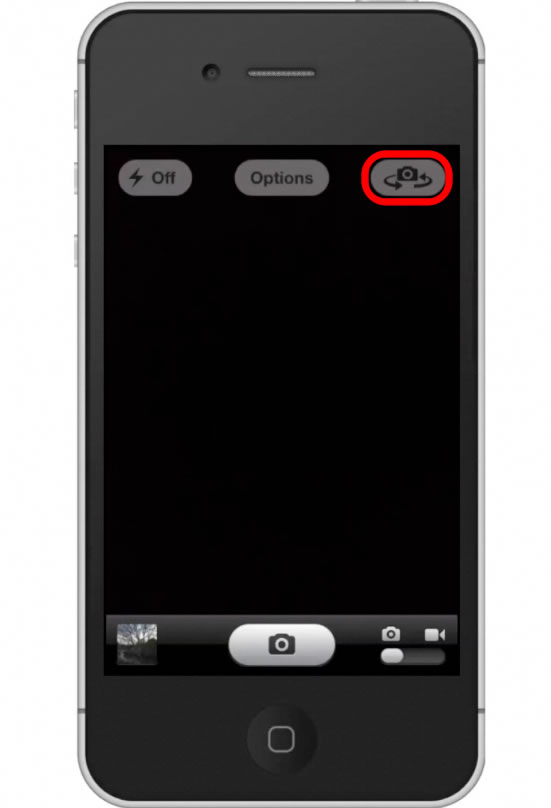 Leave your comments below or contact us by email. This was a Howtech.tv tutorial. Thanks for watching!