In this tutorial you will learn how to how to calculate tax with iPhone. We will be downloading the app, "Sales Tax". This app will allow us to enter a cash value, a sales tax percentage, and any discounts if nessecary.
Step #1 – Tap App Store Icon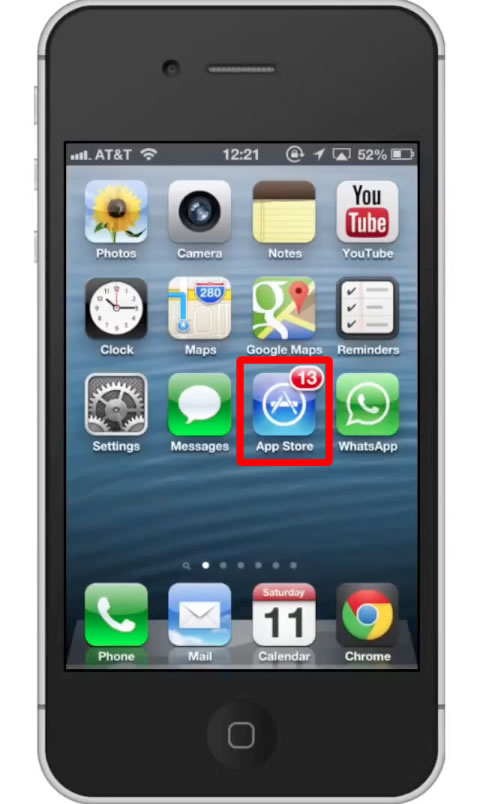 Step #2 – Tap the "Search" Tab
By default, you will be sent to the featured tab. Tap the search tab to start searching.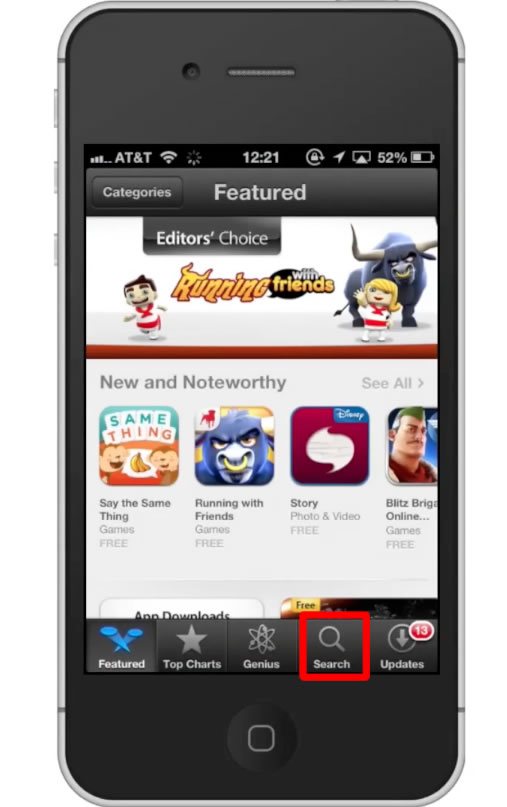 Step #3 – Type "sales tax"
Assisted search results will help you find what you're looking for. Hit search!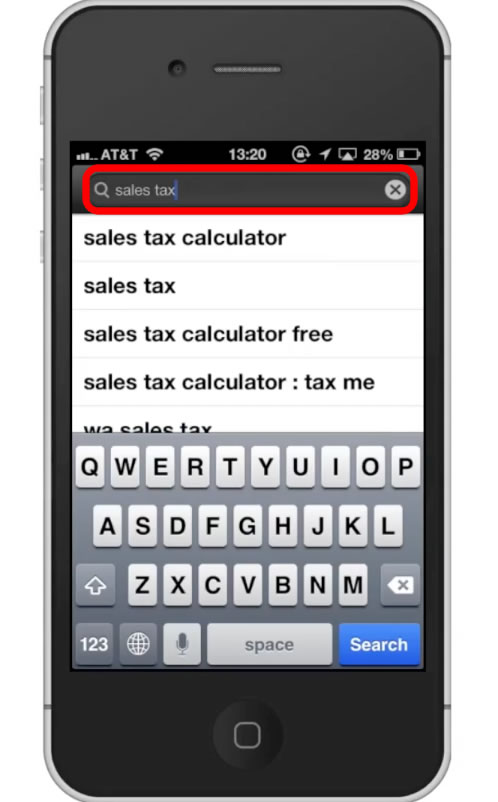 Step #4 – Tap Install
The Sales Tax App will be the first option shown. Hit install and the app will automatically begin downloading.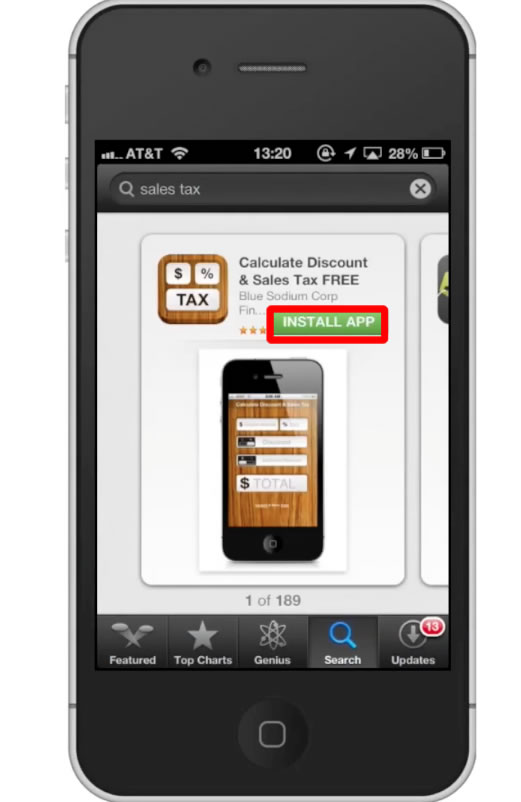 Step #5 – Open the app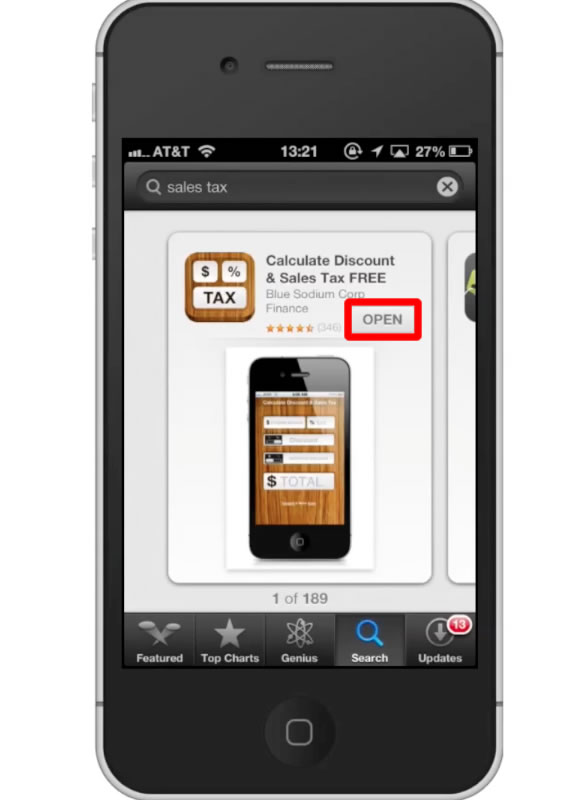 Step #6 – Enter Values
Enter your original amount and a sales tax percentage. Lets see what $50 at an 8% tax would be.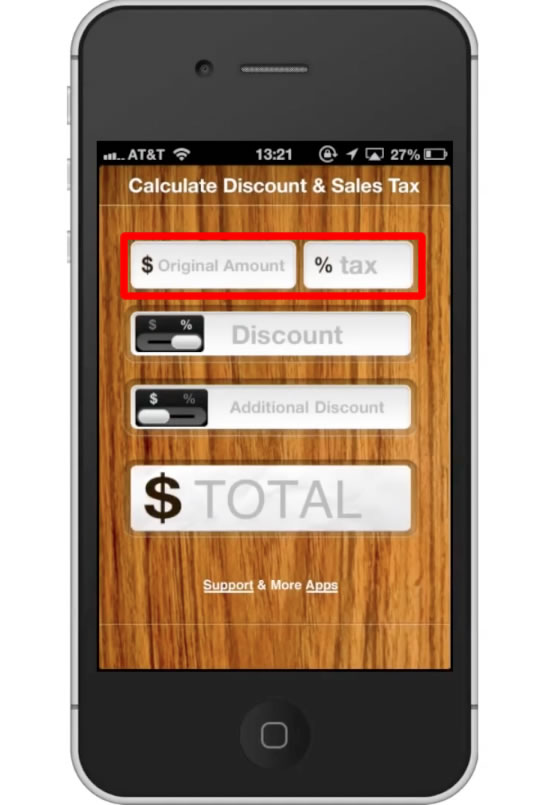 Step #7 – Tap Done
This will submit the values you entered. Towards the bottom of the screen, you will see the new total with the sales tax, $54.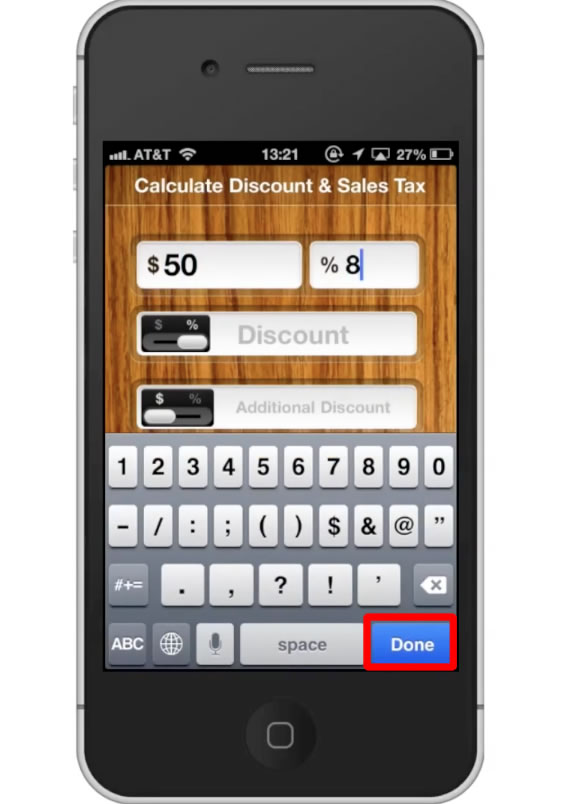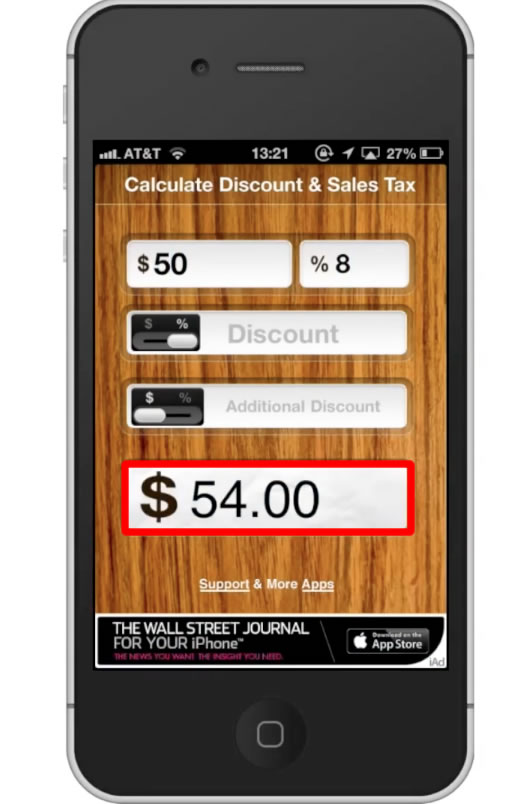 Step #8 – Apply Dicount
If you have a discount you need to apply, simply tap the "Discount" field and type the amount. Lets type $5. Once again tap "Done". Our total has now changed to $48.60.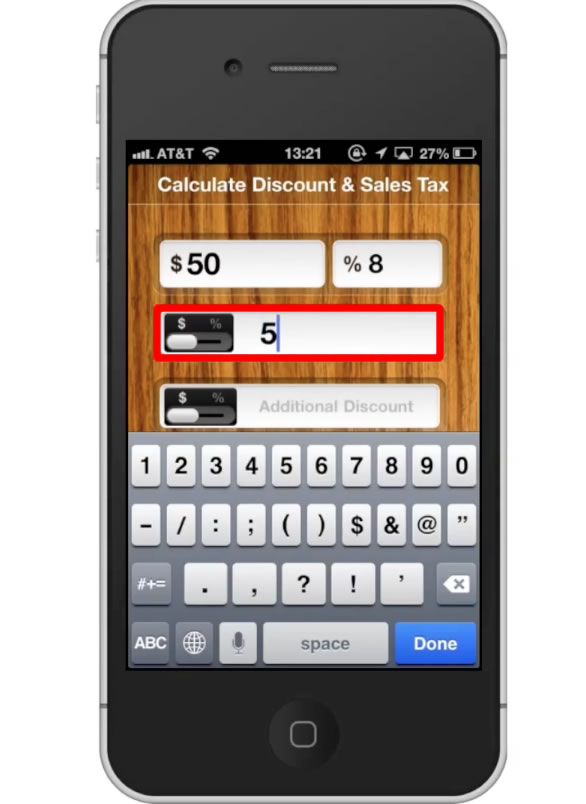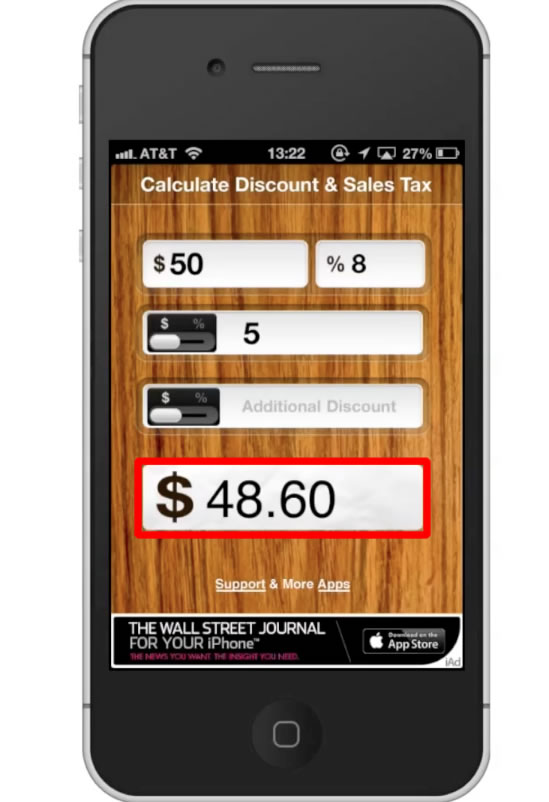 Leave your comments below or contact us by email. This was a Howtech.tv tutorial. Thanks for watching!