In this HowTech written tutorial, we're going to show you how to convert a Microsoft 2013 document into a PDF.
Reasons why you might want to convert to a PDF:
For example, the printing store only prints and accepts PDF files.
Or you want to email it to a friend, but he/she doesn't have Microsoft Word and wouldn't be able to open a file like this, so it would need to be in a more universal format.
You want to enjoy faster download/upload speeds with the smaller file size that the PDF promises.
To get started, open up the Word document you want to convert.
Go up to the top and click File.
Click Export on the left (in previous versions you may find it under Share/Export).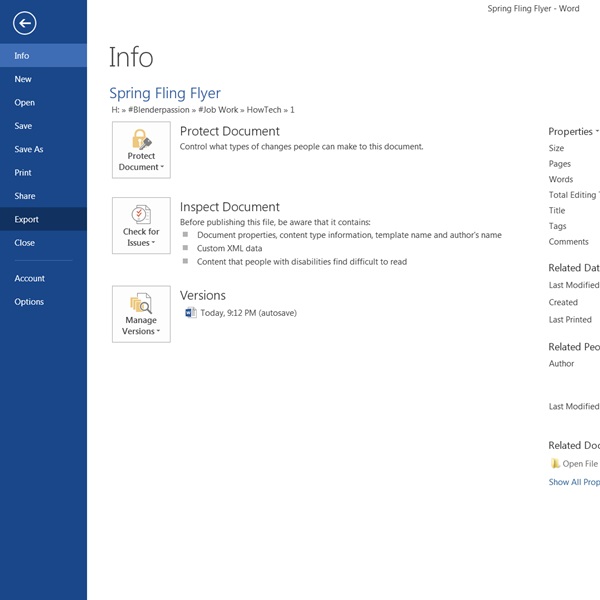 Make sure "Create PDF/XPS Document" is highlighted, then click "Create PDF/XPS" on the right.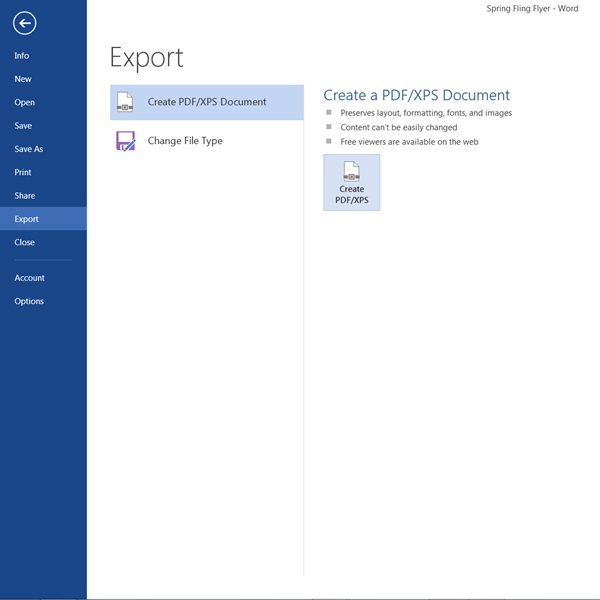 Give it a name and choose the location you want to save it to (you can also save an XPS document from here by clicking "Save as type:" and selecting "XPS Document"), choose whether you want standard publishing, or a more compressed version ideal for the web, and finally hit Publish.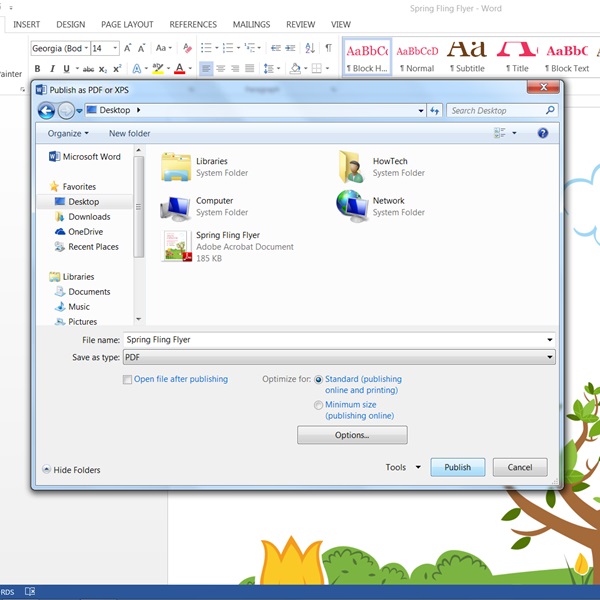 This is a HowTech tutorial, visit our website and see our videos for more!