In this video tutorial we will show you how to convert word document for mac.
In order to convert a word document for mac, open the Microsoft Word document. Go to "File" menu. Choose "save as".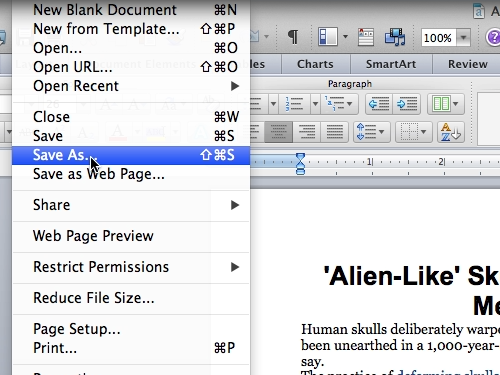 In the pop-up window select "PDF" file type, then click "Save".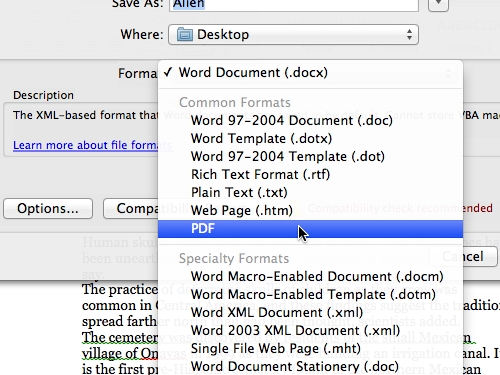 Now, your word document is converted to a PDF file type. Double-click to open the converted file.