In this tutorial you are going to learn
how to convert pdf to word in Acrobat XI.
Step # 1 – Start Acrobat XI and open the pdf file you wish to convert
Start Acrobat and open a pdf document by choosing "Open…" from the Welcome Screen, you can also use "Open" from the "File" menu. The "Open…" icon is found on the left side of the Welcome Screen, just under the Adobe Acrobat XI title bar.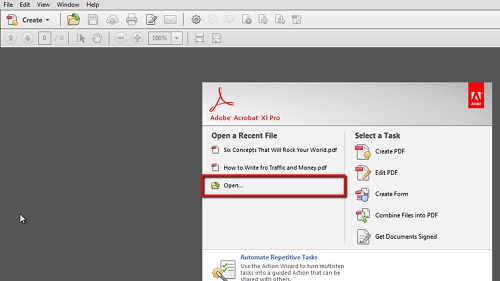 Step # 2 – Convert the file to Word format
Once your document is open, choose "Save As Other -> Microsoft Word" from the "File" menu. The "Microsoft Word" menu item has two further choices. Selecting "Word Document" converts your pdf to the current Word standard ".docx", while selecting "Word 97-2003 Document converts your pdf to the ".doc" format. Here we are converting to the newer version of Word.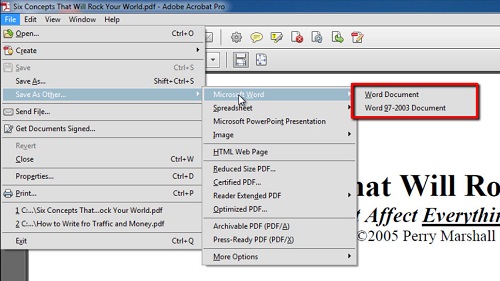 Step # 3 – Completing the conversion
After selecting one of these two choices, a "Save As…" window pops up where you to select the location to save the file and type in a file name. Press the "Save" button at the bottom of this window to complete the conversion. Locate the file on your computer and open it to make sure the conversion was successful. This is
how to convert pdf to Word in Acrobat XI.