Microsoft PowerPoint is a great program to design graphs and charts to represent business data and information. Graphs in excel and several other applications can be transferred to PowerPoint to facilitate the user. PowerPoint charts themselves are extremely effective to use and you can correlate these with the Excel charts. You can add colors to these charts as well. Presenting your data in a graphical manner makes your presentation appear precise and dynamic.
In this tutorial, you will learn how to copy charts from Excel to PowerPoint.
Step # 1 – Create a new slide
Go to the "new slide" button available on the menu at the top of your screen and select the "title and content" option as your slide layout.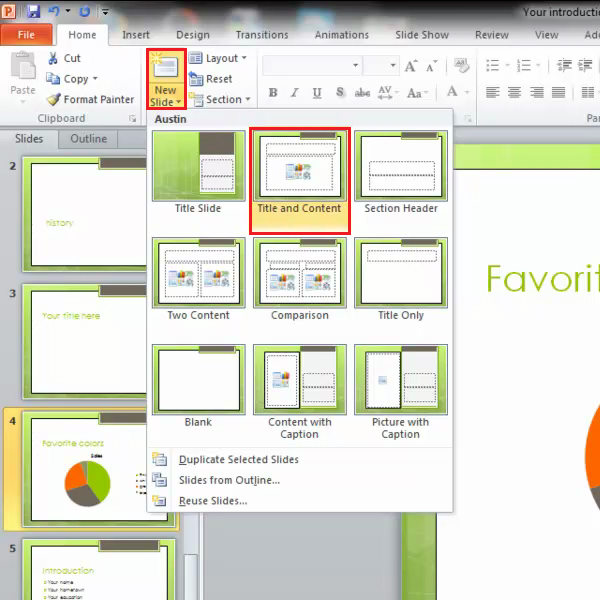 Step # 2 – Edit slide title
Click on the text box appearing at the top of the slide and insert the slide title according to the chart information.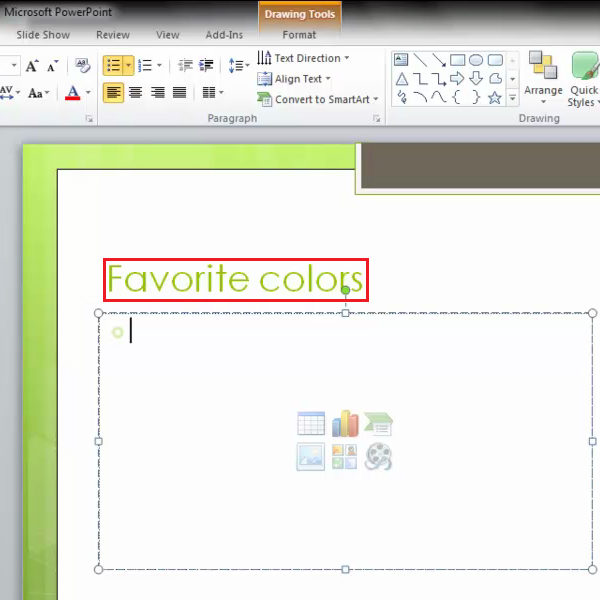 Step # 3 – Open Excel document
Click open the resource Excel file from which you want to copy the chart onto your PowerPoint presentation.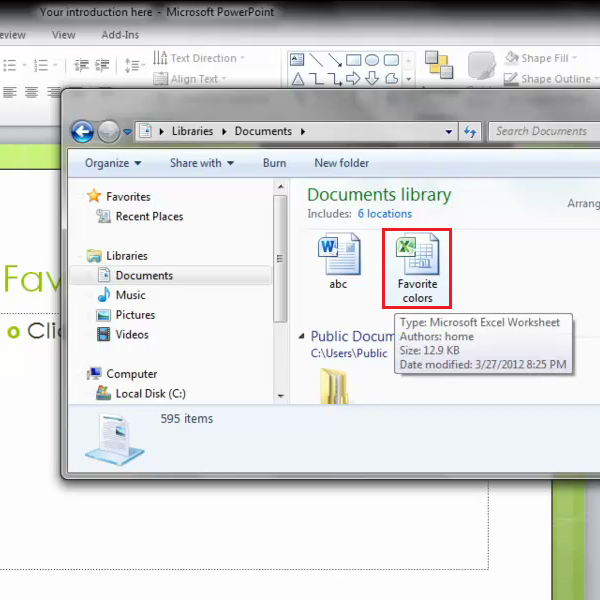 Step # 4 – Copy chart from Excel document
Select the chart from the Excel document which you want to copy and press "Ctrl+C" keys available on your keyboard. You can also go to the "home" tab and click on the "copy" button available there for the same function. Once you have copied the relevant chart, close the Excel file.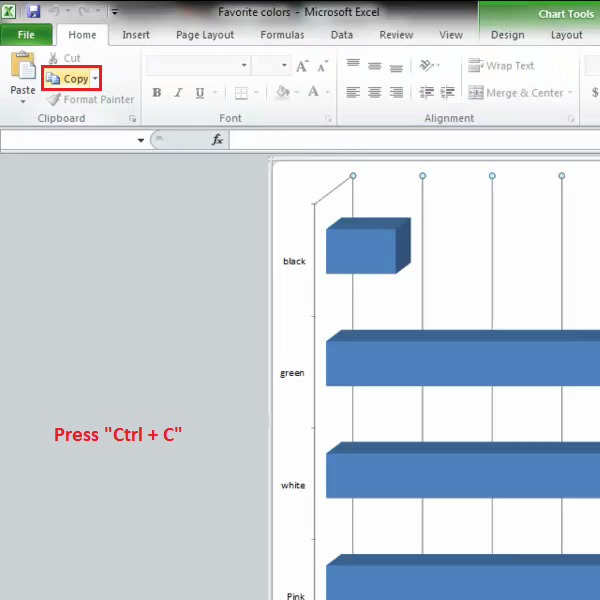 Step # 5 – Paste chart on the PowerPoint slide
Click on the content box on the slide and press the "Ctrl+V" keys on your keyboard OR use the "paste" button option available on the menu at the top, in order to paste the chart onto the slide.
Step # 6 – Use the Ctrl shortcut key
You can access the pasting options from the "Ctrl" shortcut located on the right corner of the chart as well. As you go over these different options, the chart outline will automatically change giving you a preview before you finally choose a particular option.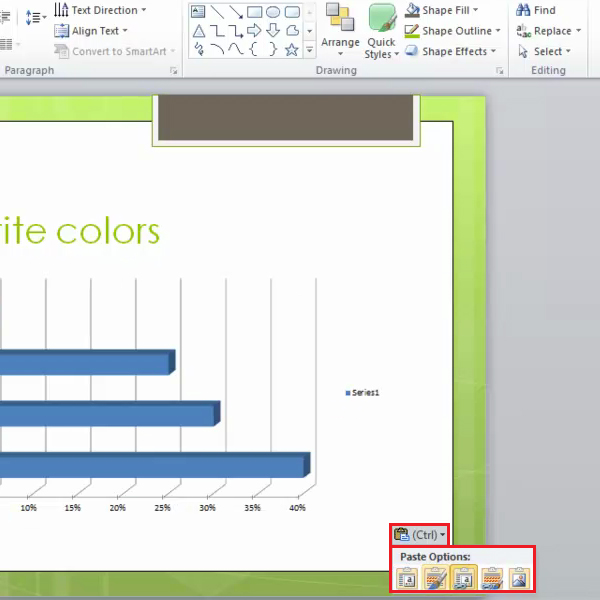 Step # 7 – Change chart design
Click on the "design" tab under the "chart tools" and select the design menu so that the drop down menu opens up and you can change the chart color.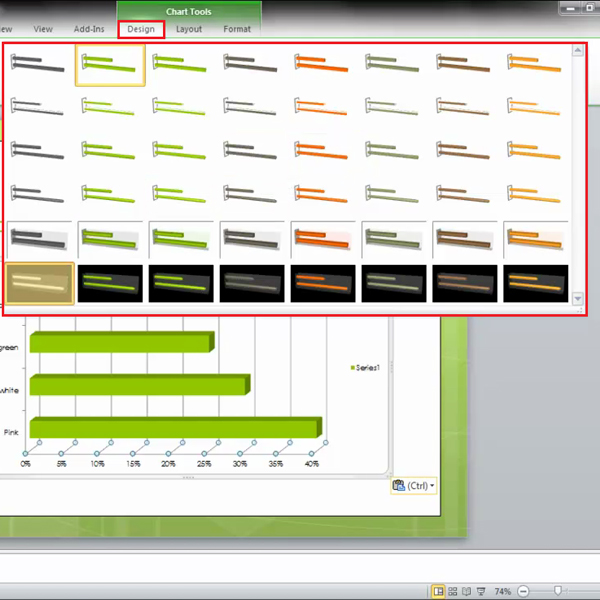 Step # 8- Adjust chart size
To scale the chart, click on its edge and "Drag" it using your mouse.