Gmail is one of the largest email service providers in the industry. It gives many options including controlling spam, unlimited space, chat feature, conversation view, labs etc. Among these the chat feature can be altered and enhanced to your liking. It is easy to keep track of your chats by saving chats, as well as you can opt not to save chats at all.
Follow this step by step tutorial to learn How to control the privacy of your chat sessions in Gmail.

Step # 1: Go to the Chat history
To begin, sign into your Gmail account by entering your username and password and clicking Sign In. Once in your Gmail account, you can go to the Chat history by clicking on the Chat option in the left menu below Inbox and Important.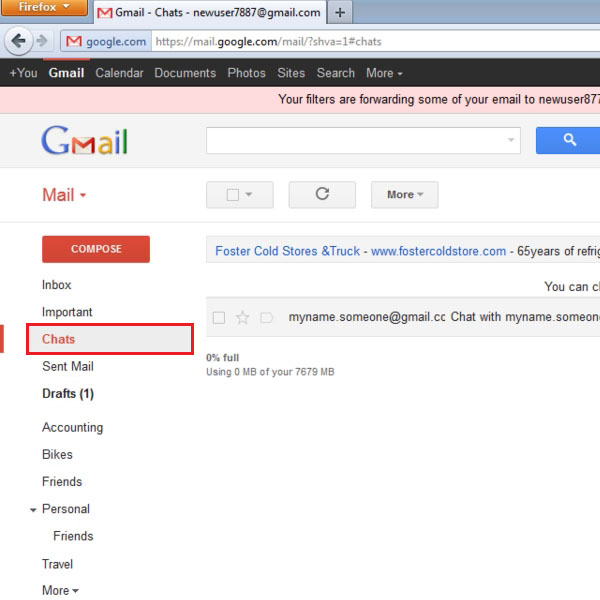 Step # 2: Click Settings
In the Chat History window, you can see that the above the list of chats, the Settings button is given. Click the Settings option to make changes to the current settings for the Chat history.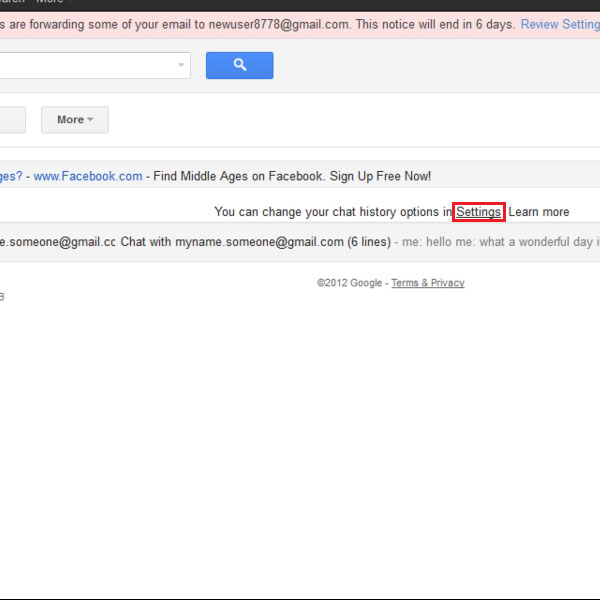 Step # 3: Make changes to Chat Settings
The Chat option is placed among the top tabs in the Settings window as shown in the picture. Here, you can turn the chat on or off and you can further assign whether or not to save Chat history at all. If you wish to never save chat history, you can choose the option 'Never save chat history'.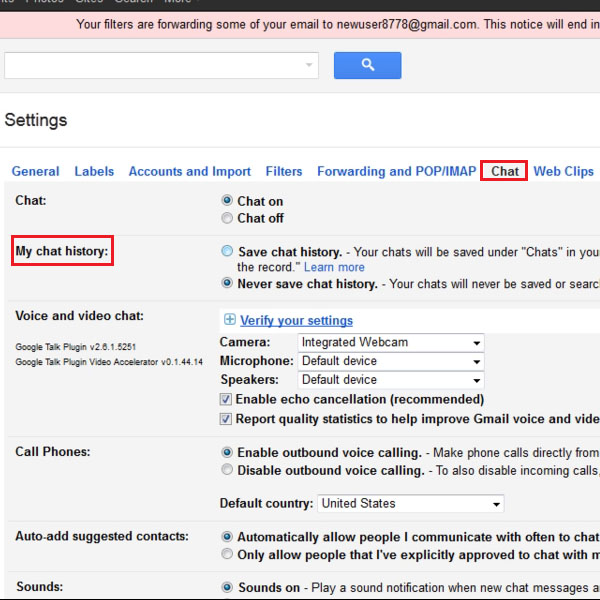 Step # 4: Go off the record in live chat
If you have chosen to save your chat history and wish to not save some particular part of the conversation, you can do so by selecting 'Go off the record' in the Actions tab in your live chat window as shown in the picture.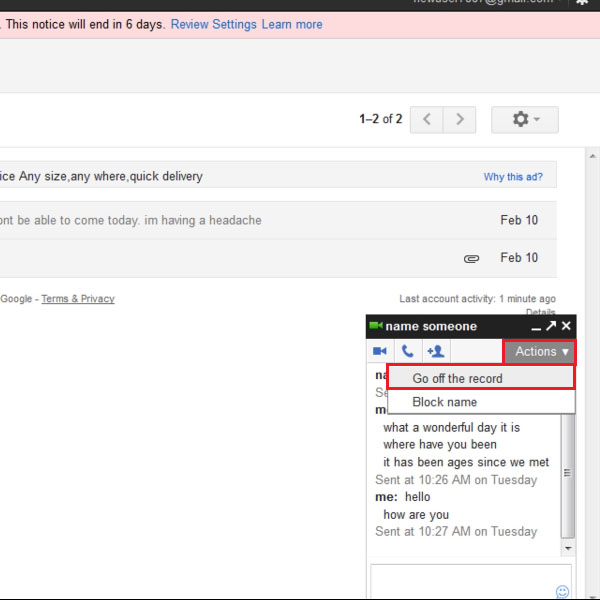 Step # 5: Display message going off the record
Once you have chosen the option to go off the record, a message will be displayed in your live chat that 'You are now off the record'. This means that the chat is not longer being saved.