Gmail is the largest email service provider in the world. It has many different options of spam control, unlimited storage space, chat, labs etc. You can manage your chat conversations easily in Gmail, move them to Inbox, search for them through particular keywords, show or hide the label in the list of system labels etc.
Follow this step by step tutorial to learn How to locate transcripts of chat sessions in Gmail.

Step # 1: Search for keyword in Chats
To begin, sign into you Gmail account by going to www.gmail.com and type your username and password. Click on Sign in. Once you are on your main Gmail page, type a keyword in the search field. In the picture you can see that we typed 'wonderful' and the chat that contained wonderful will be shown.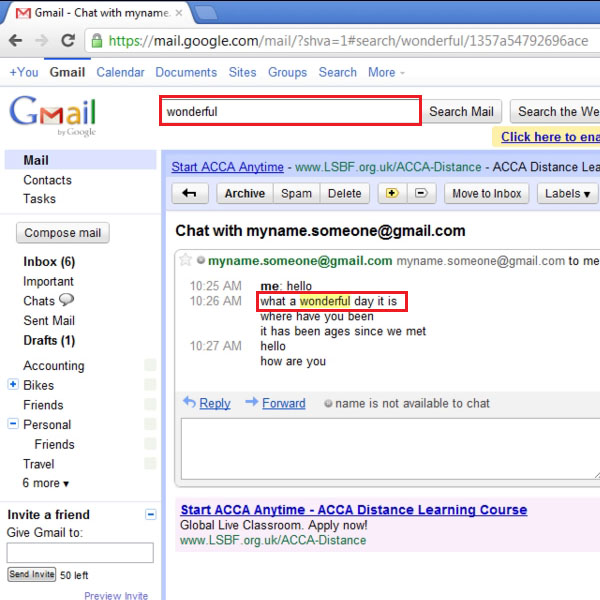 Step # 2: Open Chats
On the main Gmail page, many options are listed in the left pane. Among these is the Chat option, to open the Chats you have in Gmail, click on the Chat link. The Chats are listed as messages on the right.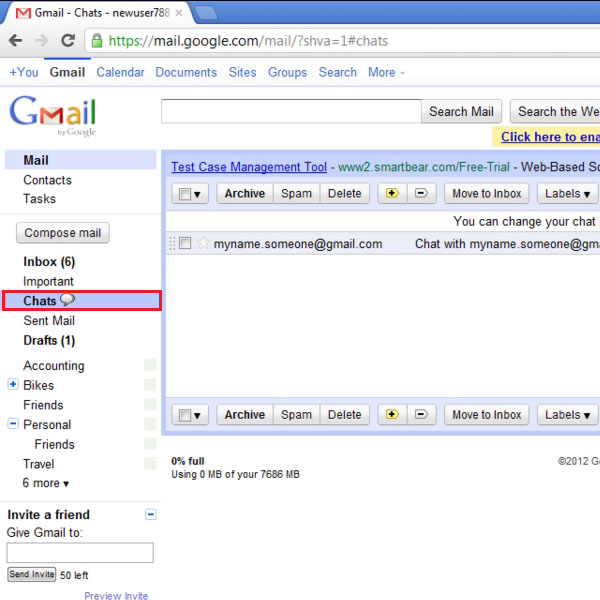 Step # 3: Manage Labels
In the list of options shown on the top, the Labels option is also available. Click on the option to open the drop down menu, click on 'Manage Labels'.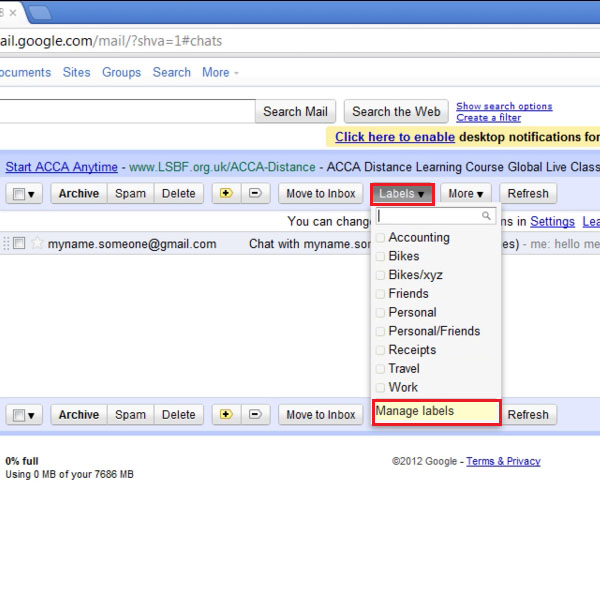 Step # 4: Click on 'Hide'
In the Manage Labels window, click on the Labels option, which is second in the list on the top. In the list that is shown of different system labels, you can see that the Chat is currently set to show. To hide it, click on Hide and Save changes before exiting the page.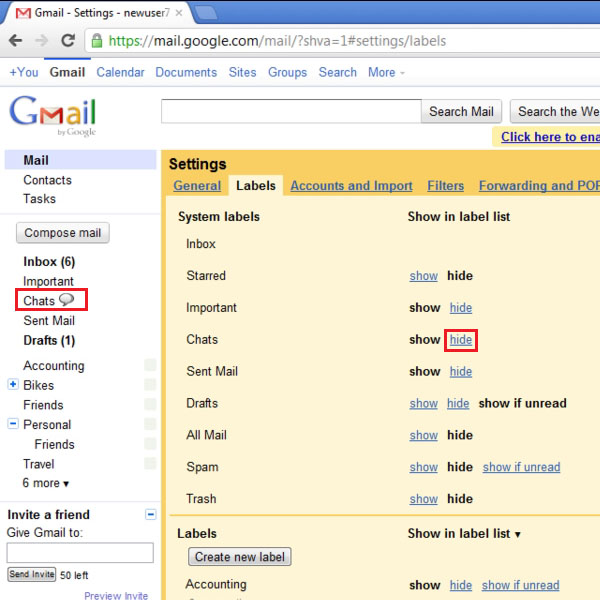 Step # 5: View the list of system labels
You can see that the Chat label is no longer showing in the list of system labels in the left pane. You can revert back to your previous settings by going to the Labels settings.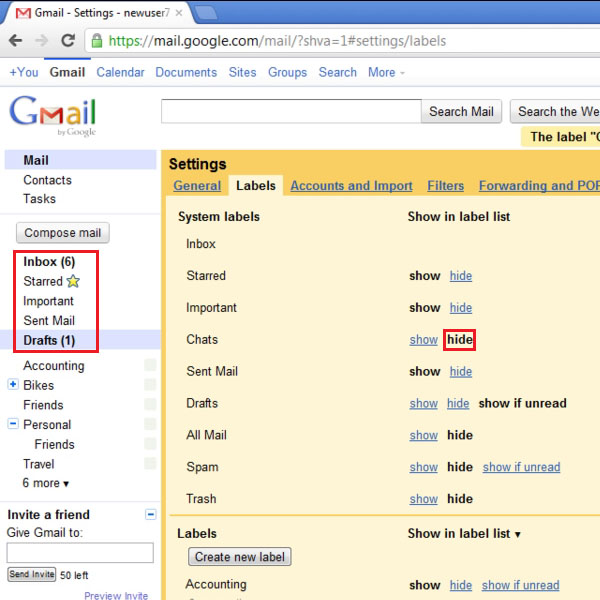 Step # 6: Move Chat conversation to Inbox
You can also move your chat conversation to Inbox by click on the Move to option in the list on the top. Select the chat conversation you wish to move and click on Move to Inbox.