In this tutorial you will learn how to create a new document in Excel for iOS, using either a template or an entirely blank sheet.
Step # 1 – Register a Microsoft Account
In order to access to the full capabilities of Excel for iOS, you will have to register a Microsoft Account. For this, you can use for example any of your existing e-mails hosted in a Microsoft-owned service (such as Outlook or Hotmail), or create a new account from scratch. For doing this, simply click the option "Account" in the main menu, and then tap "Sign in". Then, just introduce the required data.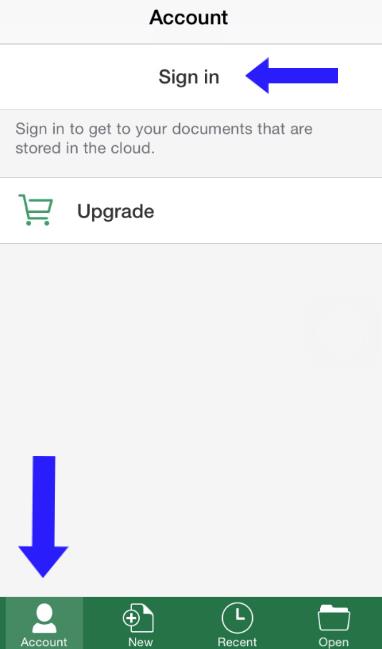 Step # 2 – Selecting between a blank workbook or an available template
After the previous step is done, click the option "New" in the bottom toolbar of the main menu in order to create a new document. Scroll down to see all the available options, including loan calculators, assignment schedules, calendars, trip planner and a completely blank workbook. Pick the one who suits your specific needs.