MS Access gives a security message every time we intent to open an MS Access Project. This is due to the reason that MS access wasn't able to identify if the content comes from right source. This becomes an annoying situation especially when we open a certain project multiple times while working. In this tutorial we will learn how to disable Microsoft Access security notice.
Step 1 – Access Options
We can do that by clicking the Microsoft office button on top left corner and click on Access options.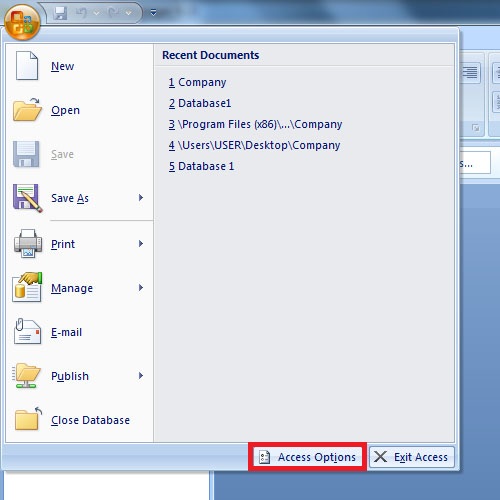 Step 2 – Getting Inside Settings
In these options under the Trust Centre tab click on "Trust Centre settings" button.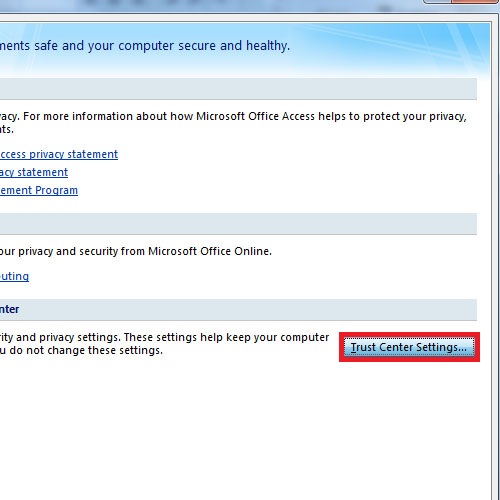 Step 3 – Enabling All Macros
With that done another page will open up, in that page click "Macro settings" tab.
To disable all security notices, we have to click on Enable all macros. So click that option and click OK.
After that access security notice would get disabled.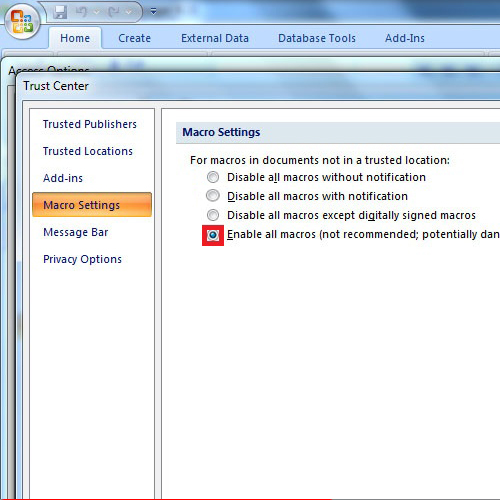 And this was how we can disable access security notice