As the interest of the users is getting strong on tablets, smartphones and mobile devices, the web designers and developers are creating web sites for these devices which have special plugins and features. Same is the case for wordpress bloggers, as wordpress now gives an option to enable the blog for mobile devices with very user friendly mobile themes. So in this tutorial we will learn to enable wordpress theme for mobile.
Step: 1- Login to the WordPress Account
First of all, let's login to our wordpress account by using our username and password.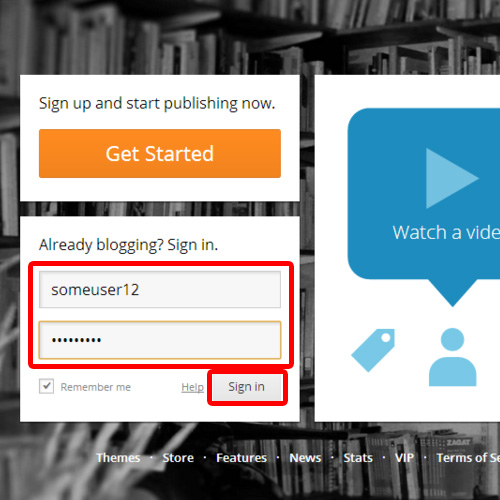 Step 2- Opening the Dashboard
Now let's move over to the avatar icon located at the top right corner of the screen and a new menu will appear on the screen. Over here, click on your username.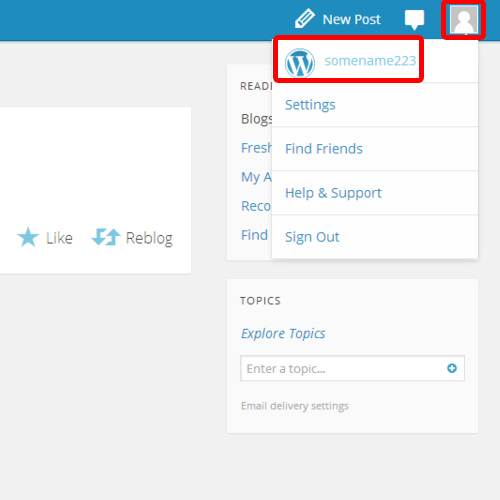 Step 3-Navigating to Mobile Option
After that, on the right hand side of the screen, move over to the appearance option and click on "Mobile"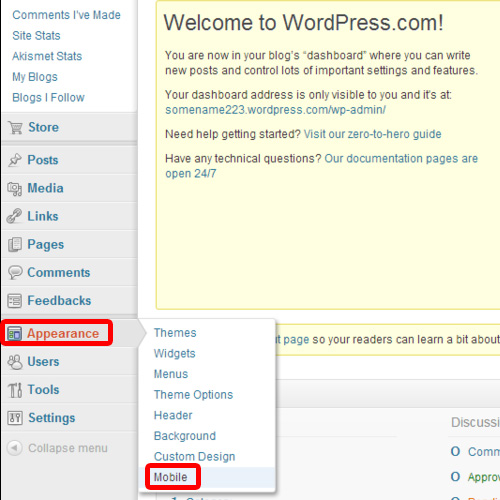 Step 4- Enabling Mobile Option
Now the mobile options page will open up. Over here, simply enable the mobile theme and click on the update button below.
The image below shows the option to enable mobile wordpress theme