In this tutorial, you will learn how to make a Powerpoint Brochure.
Brochures are an excellent visual way to present information. For the purpose of this tutorial, we will explore the resources available at Microsoft.com to help us easily create a Brochure in PowerPoint.
Open your web browser and navigate to http://office.microsoft.com. At the top of the page click on Templates.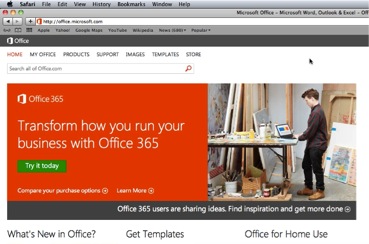 At the bottom of the page, under Top Categories, Click on Brochures. Under all products, Click on PowerPoint to narrow the list to only those templates designed to work with PowerPoint.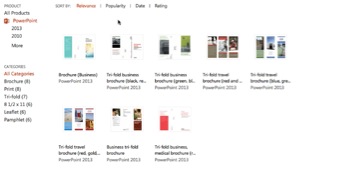 Choose a template that catches your eye and click Download. The template automatically opens in powerpoint, and you are free to edit it as you see fit.