In this tutorial, you will learn how to add narration to your PowerPoint presentation.

In the toolbar at the top of the page select "Record Slide Show"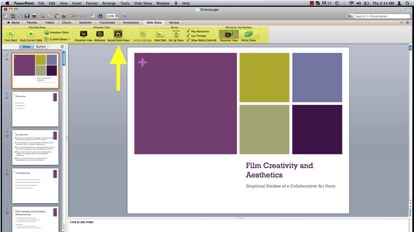 Use the arrow keys to advance your slideshow, anything that you say whether it be through a USB or your computers built-in microphone will be recorded along with the slideshow. When you are finished recording your narration select "Exit Show"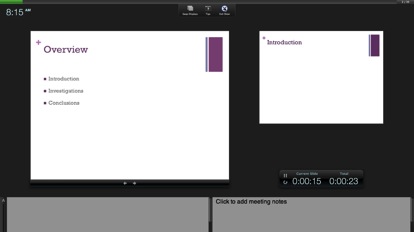 A dialog window will then inform you of the total time of your slideshow, click "Yes" to save your recordings.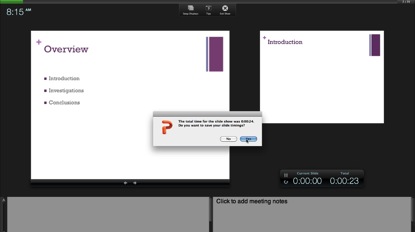 Playback your slideshow and enjoy your successfully added Narration.