In this tutorial, you will learn how to show notes during your PowerPoint presentation.
Sometimes it can be extremely helpful to have your notes visible while you present. In just a few simple steps, PowerPoint allows us to do just that.

Under the "Slide Show" menu select "Presenter View"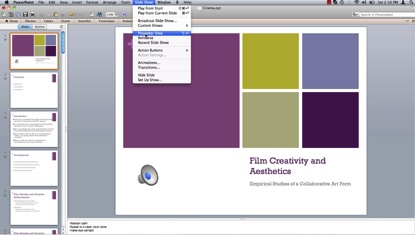 Press the right arrow key on your keyboard to begin the presentation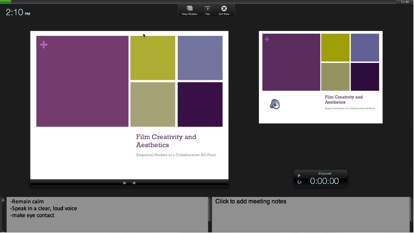 Notice the notes from your presentation appear on the bottom of your screen, these are only visible to you, the presenter.
You have now successfully enabled "Show Notes" on your power point presentation.