In this tutorial, you will learn how to open Powerpoint File in Keynote.
Perhaps a friend has sent me a Powerpoint presentation via email. I don't have Powerpoint, I do however have Apple's Keynote software. But Keynote can't open Powerpoint files, right? Wrong. You can use Keynote to open any powerpoint presentation.
On the keynote home screen select "Open an Exsisting File…"
Navigate to the power point presentation you wish to view and select "Open"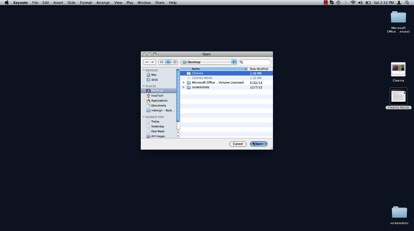 You are now able to view your power point file using Keynote.