In this tutorial we will show you how to check version of centos. CentOs is provided by a vendor of North American Enterprise Linux. This aims at being completely binary compatible and attempts to conform with the vendors redistribution policy.
To learn how to check the version of CentOs follow the steps given below.
Step 1 – Go to the System Tab
First of all first drag your mouse over to the top panel here click on System Tab and then click on About this computer.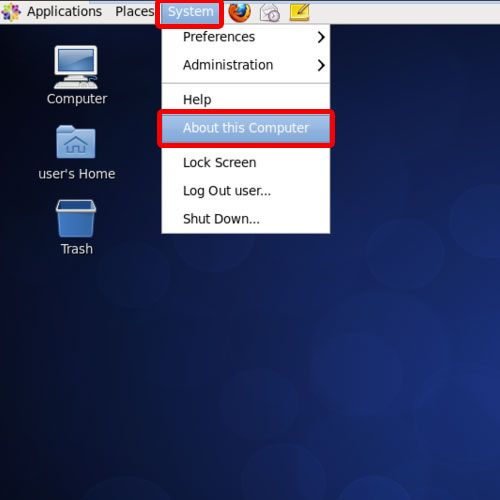 Step 2 – View the details of your CentOs
With that done this will open up the System Monitor window up here you will see details of your CentOs.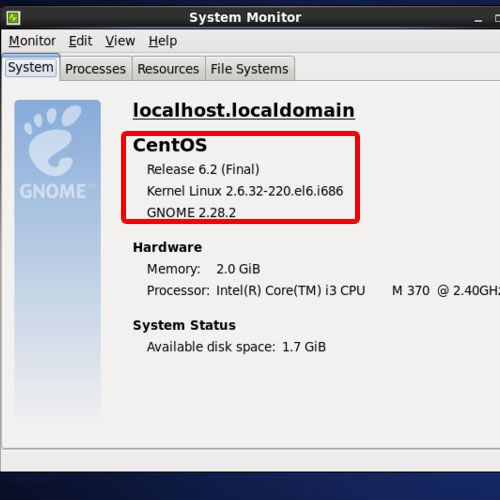 Step 3 – Check details through the command line
If you want to check the version of CentOs and its details from command line so let's click on the Application tab on the top panel and then drag your mouse on the System Tools.
In the System Tool option click on Terminal to open up the Terminal.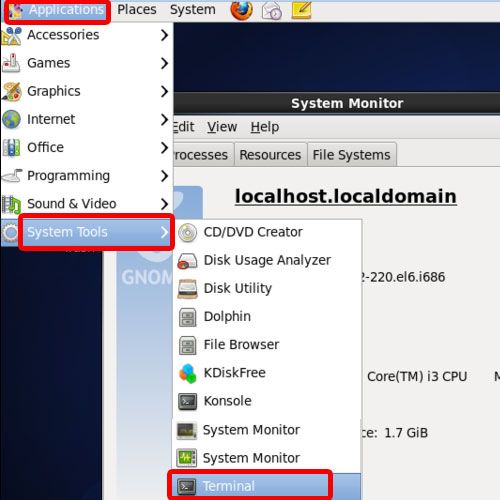 Step 4 – Enter the command
With that done the terminal window will open up
Here type the type the command cat /etc/*release* and hit enter, this will show the release of your CentOs.
Step 5 – View your CentOs version
With the command uname -r you will see the kernel version of your CentOs.
And that's it, this way you can check the version of centos on your system.