In this tutorial you will learn how to download and add the Bing toolbar to your Internet browser.
Step 1. Open up a web browser window and go to toolbar.bing.com. You can see a preview of the toolbar in this page. Roll over your mouse on them to check the features.

Step 2. Finally, click Download now to get the Bing toolbar.
Save and, if possibly, run the file sent you by Bing.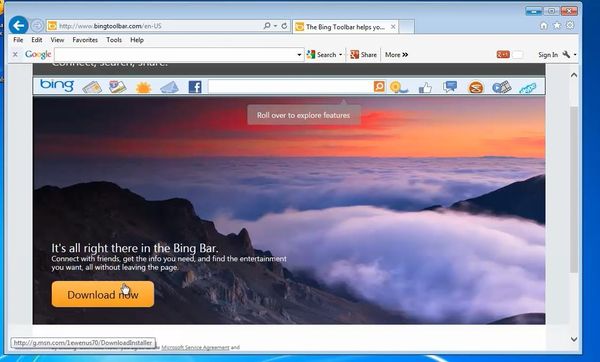 Step 3. The toolbar installer is now launching.
At the end of the installation, choose what it's appropriate for you. Click Finish.
Step 4. Click Enable to allow your Bing toolbar into existence.
Step 5: Click on "Close to dismiss the launching tip".
Result: Congratulations! You have successfully added the Bing Toolbar to your Internet browser.