In this tutorial, we will teach you how to fix the blue screen of death stop error 0x00000005.
This particular error represents an instance which is attached to a process in a situation that is illegal, meaning it isn't allowed. The error normally occurs due to the tdi filter drivers installed by antiviruses or firewalls on your computer.
Step 1 – When does the error occur
This error would suddenly appear when your Windows is booting in normal condition and then the system would restart automatically.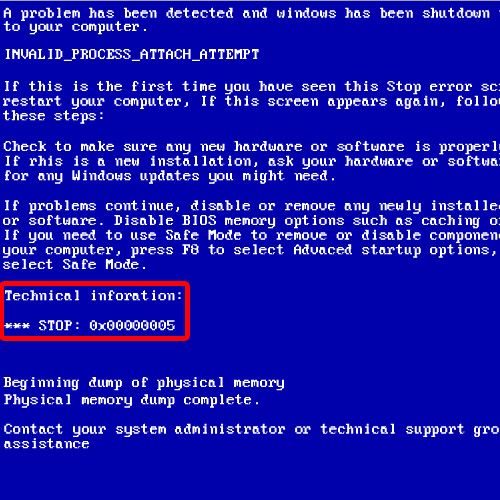 Step 2 – Download update package
Once the system will boot up in normal condition, let's download the update package for this error from the support site of Microsoft.
Since we are using Windows XP here, we will download the update package for the operating system from this page.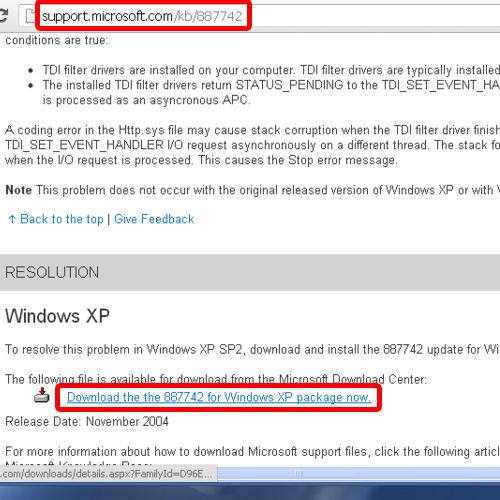 Step 3 – Backup your system
Once the package has been downloaded, run the installer. In the welcome screen of the setup wizard, you will be displayed with a notification letting you know that it's recommended to backup your system first before moving on with the process.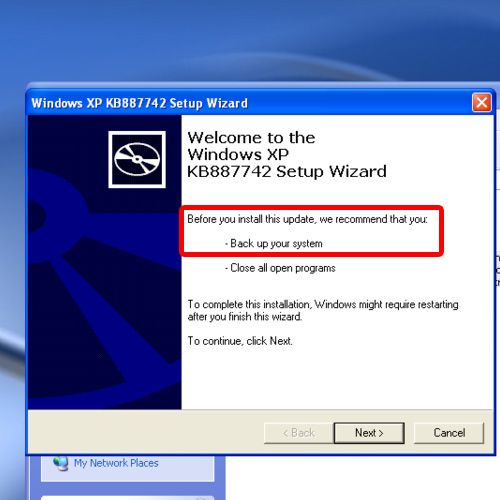 Step 4 – Agree to the license terms
Once you hit next, you will be required to agree to the license terms and agreements. With that done, the setup will backup and update the files. With the processing completed, you can close the installer and restart windows.
And that's it. No blue screen stop error will now be displayed when booting up windows which means that the error has now been fixed.
In this manner, you can fix the blue screen of death stop error 0x00000005.