To decode that destiny easier, programmers created Love Calculators online.
We're going to show you one of calculators that will help you to calculate you chances for love with that particular someone.
Relax, sit back, you may want to light a candle or listen to pleasant music.

Step 1:
Go to
http://www.lovecalculator.com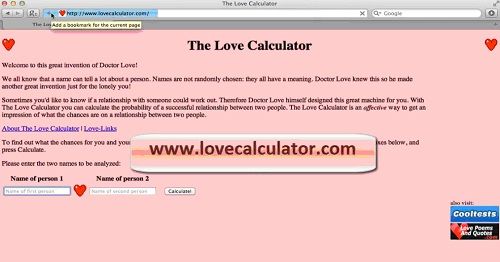 Step 2:
You are now on Love Calculator's page. Type in your name in the "Name of person 1" field and the name of special someone in "Name of Person 2" field. Click "Calculate".

Step 3:
You'll be redirected to result's page. As you can see , our chances for successful relationship are very high!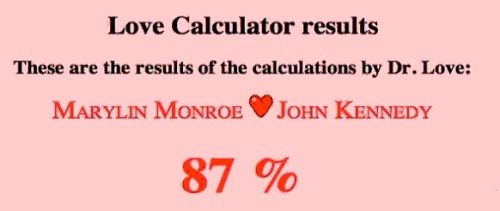 Step 3:
Under your calculation results, you can type the names in the name fields again and make the second calculation. Let's do it!

Step 4:
Thank you, Love Calculator, for saving us from falling in love with wrong people.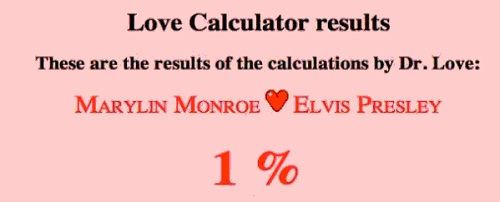 Result: Congratulations. You have learned how to calculate your chances for love online.