In this tutorial, we will guide you on how to import rss feed. We will teach you on how to export feed from one browser and import the feed on another browser.
Step 1 – Import and Export Option
First of all, we will be exporting the rss feeds from internet explorer into a single file. Later on, that file will be used to import all the data into another browser.
With internet explorer opened up, move over to the "Files" menu and click on the "Import and Export" option.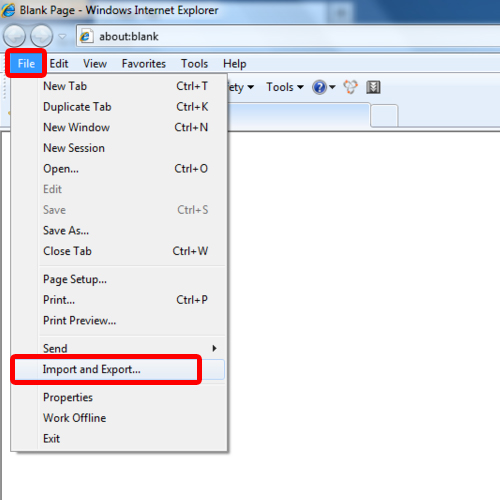 Step 2 – Export a file
This will open up the Import and Export setting window. Over there, switch to the "Export to a file" option and click on the "Next" button.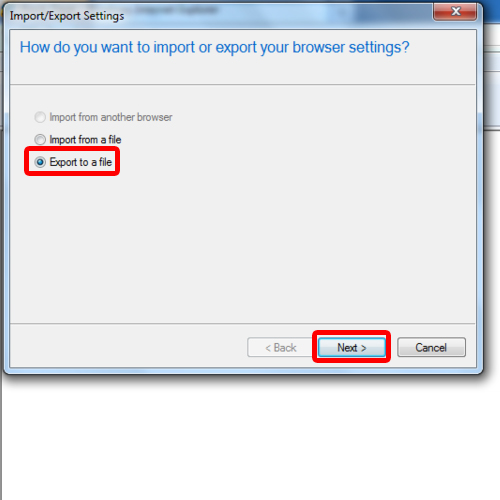 Step 3 – Select feeds
In the next step, you will be asked what data you would like to export. Over here, you have your favorites, rss feeds and cookies. Tick on the checkbox next to feeds and move over to the next step.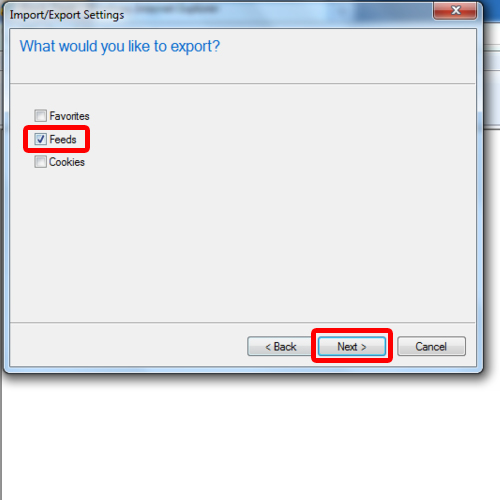 Step 4 – Select save destination
In the next step, you will be required to determine the location for the output file. You can click on the browse button and manually select the directory or the folder where you want the file to be saved.
With that done, click on the next button to move on with the process.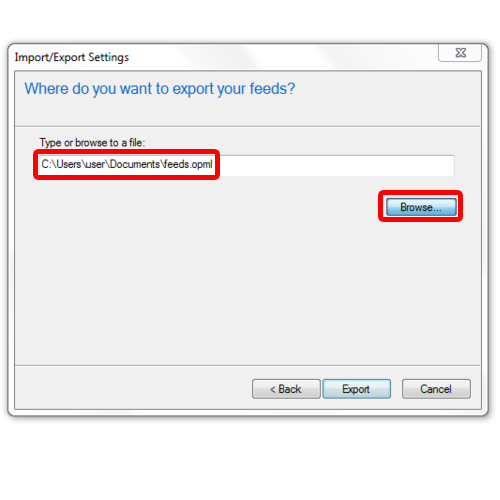 Step 5 – Feeds successfully exported
In the last step, you will be shown all the data that will be exported into the file. Over here, the rss feed option is being displayed. Now click on the finish button to export the data from the browser.
Step 6 – Show all bookmarks
Now let's open up Firefox and import the data into the browser. For that, click on the Firefox tab and move over to "Bookmarks" and click on the "Show All Bookmarks" option.
Step 7 – Import OPML
Once the new window opens up, click on "OPML Support" and select the "Import OPML" option to get rss feed.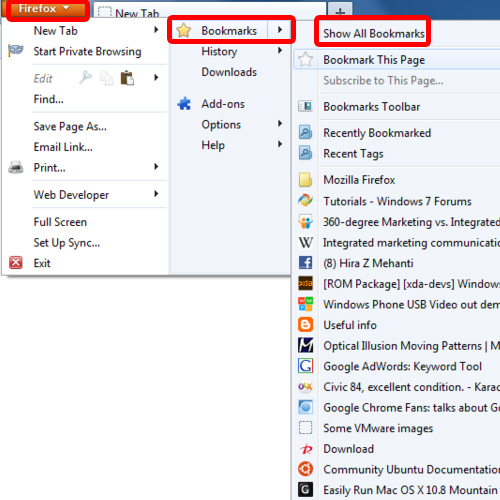 Step 8 – Browse for the file
Now we will browse and select the file that we had previously created. Once selected, click on "Open" and the Import OPML window will open up.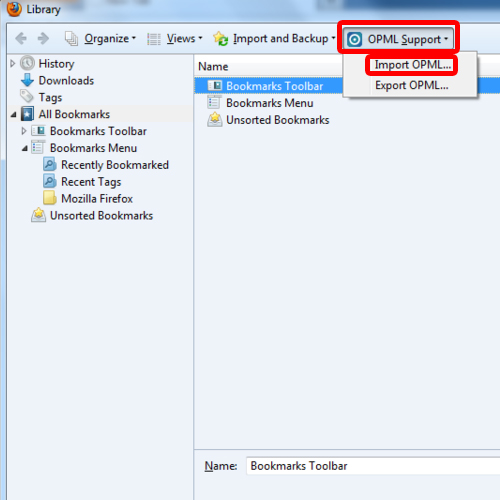 Step 9 – Create folders as per OPML file
Over there, we have two options. One is to import the rss feed data and automatically arrange them into folders. The other will involve simply importing the data without categorizing it. Let's stick to the first option for now. With that done, simply click on "Ok" and you will get the rss feed.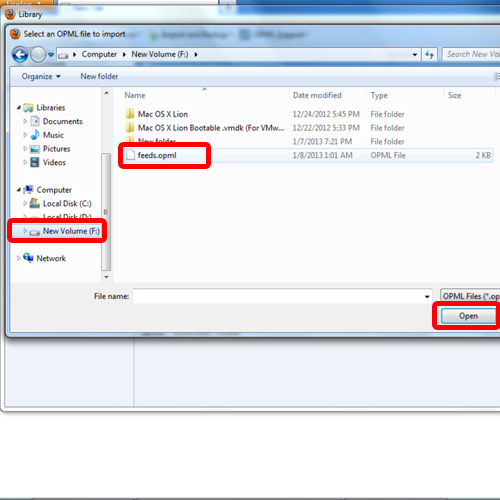 Step 10 – Imported successfully
With that done, notice towards the left pane of the library that all the feeds have successfully been imported into the browser.