Before we teach you how to install gimp in ubuntu, it is important to know what GIMP is.
GIMP stands for GNU Image Manipulation Program. It is an image retouching and editing software. GIMP has tools used for image retouching and editing, cropping, resizing, free-form drawing, photo-montages, converting between different image formats. Animated images such as GIF and MPEG files can be created using an animation plugin.
The developers and maintainers of GIMP have a product vision for GIMP to strive to be a high end free software graphics application for the editing and creation of original images, graphical elements of web pages, photos, icons and art for user interface elements.
In this tutorial, we will show you how to install gimp in Ubuntu.
Step 1 – Add software repository
In order to install gimp for ubuntu 12.04, we need to open up the terminal first. With that done, we will first add the new software repository that is required. For that, type in:
"sudo add-apt-repository ppa:otto-kesselgulasch/gimp" and hit enter.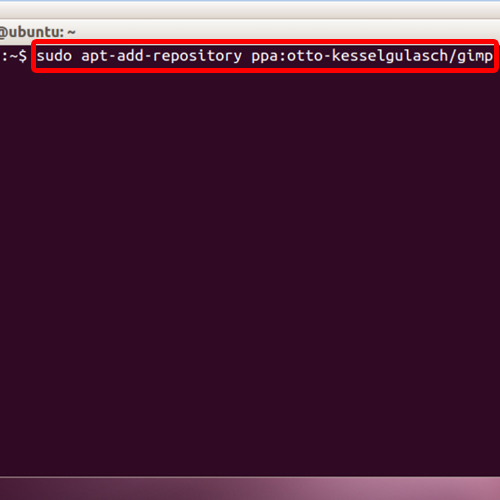 Step 2 – Enter password
With that done, you will be required to type in the password to continue. Once done, hit enter when prompted later on.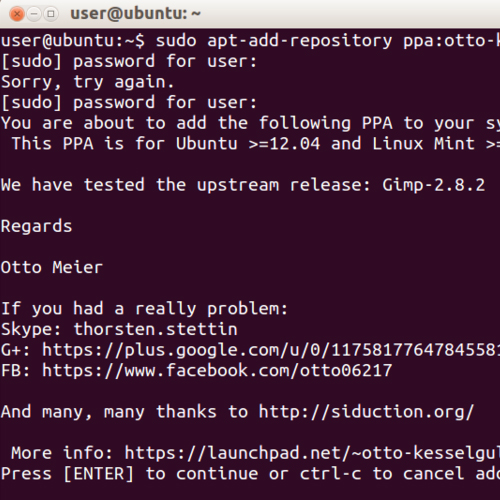 Step 3 – Find update
Now that the repository has been added, let's get an update so that the computer finds out which software is available in the repository that we just added. For that, type in:
"sudo apt-get update" and hit the "enter" key from your keyboard.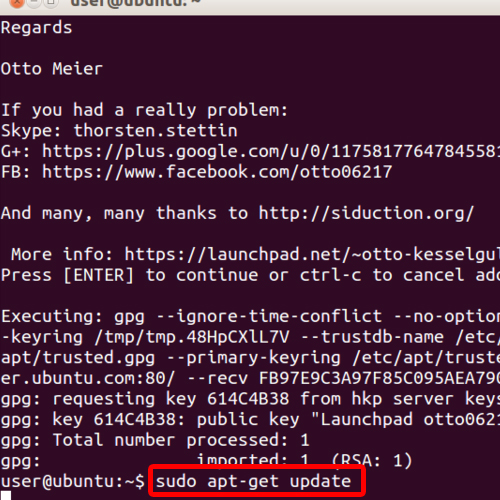 Step 4 – Install GIMP
Once done, you can start the installation process of gimp for ubuntu 12.04 by typing in the following command:
"sudo apt-get install gimp". Press the enter key to execute the command.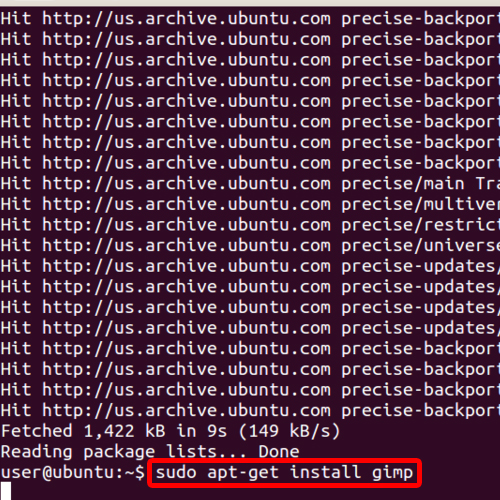 Step 5 – Complete Installation
When prompted do you want to continue, simply type in "y" and hit the "enter" key. It takes a few minutes to unpack and install but from this point onwards, the installation will take place automatically.