Step 1. Open a new browser window. Go to cgsecurity.org.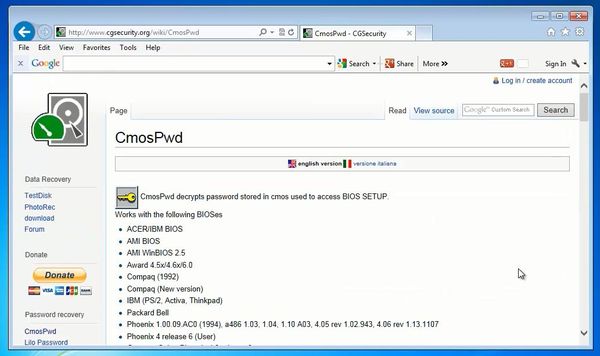 Step 2. Select CmosPwd from the left side of the Wiki. Download the zip file.
Step 3. Unzip the contents into a separate folder.
"
Step 4. Navigate to the Windows subfolder.
Select Shift, then Right-click inside the folder. Select "Open command window here". A DOS box opens up.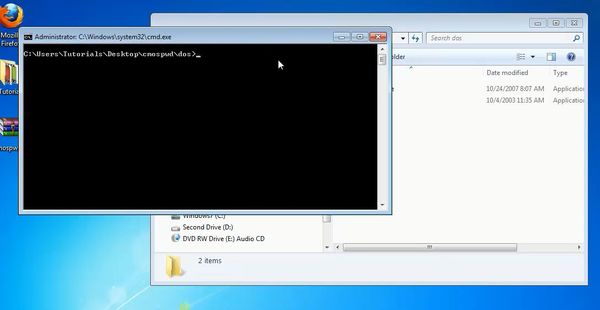 Step 5: Type " ioperm – I" to install the Cmos reading service.
Step 6: Type cmospwd_win.exe /k if you want to erase your old BIOS password. The executable offers you following options:
1 – to erase Cmos,
2 – to erase Cmos, but try to preserve date and time,
0 – to cancel. If you absolutely don't know your password, select 1 or 2, otherwise select 0.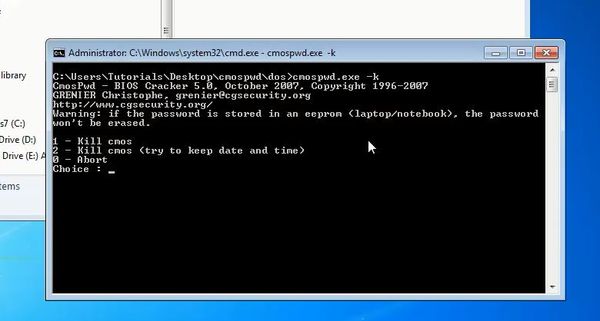 Step 7: If you have any of the popular BIOSes listed in the cgsecurity.org/wiki/cmospwd page, you might try running just
cmospwd_win.exe
at the DOS box command prompt.
The utility will dump the most common places of your BIOS looking for your password.
Result: Depending on your case, you have successfully recovered or reset your BIOS password.