In this video tutorial we will show you how to send bcc in outlook 2010.
Launch Microsoft Outlook. Press the "New E-mail" button.
In the following window, go to the "Options" tab. Click on the "Bcc" option and note that it must appear as an additional menu bar under "Cc".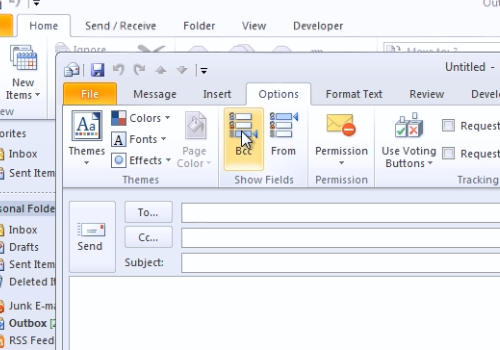 Type the "To" email, then you can choose "Bcc" email address. Continue composing your email. When it's done, just press "Send".