In this video tutorial we will show you
how to create an outlook calendar invite.
Launch Microsoft Outlook. Click on the "New Items" in the main Outlook window, and in the popup menu select "Meeting".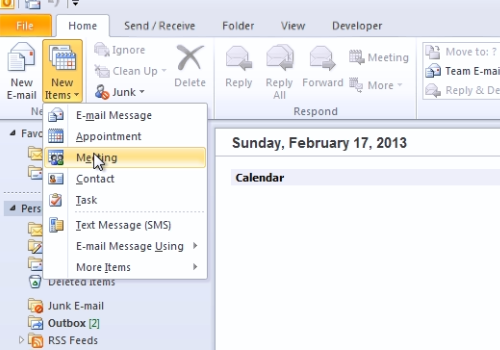 In the following window, enter a "Subject" you want and "Location". Select the meeting "Start time" and "end time" or check the "All day event" option, if it's planned to be an all-day event. Then, click "Scheduling".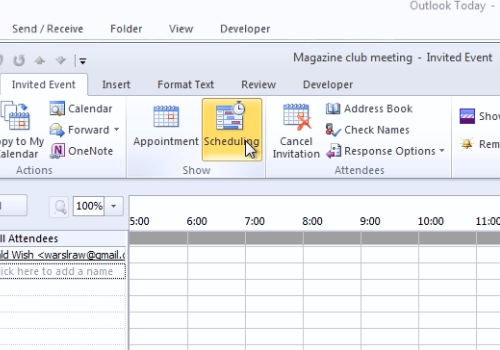 In the following window, click "Add others" and in the popup menu, choose "Add from Address Book". In the next window, select the "Required", "Optional" and "Resources" person emails. When it's done, press "Ok".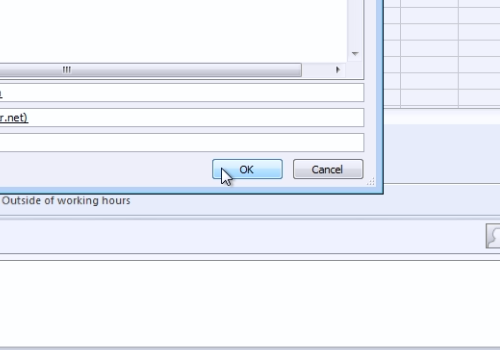 To send the meeting invitations, go back to the "Appointment" window and then, press "Send".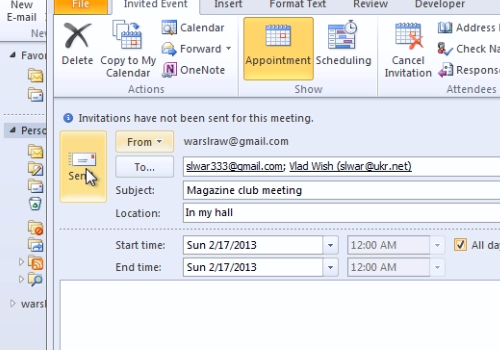 If the meeting is soon enough, a reminder will let you know about it.