Although most people no longer have fax machines at their disposal, it still crucial to learn how to send fax directly from your computer
Step#1 prepare your documents
First, prepare your documents. You can use dedicated software on your computer connected to phone to send your fax.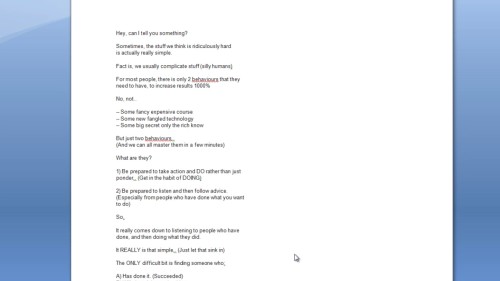 Step#2 Choose windows fax and scan on your computer
On your computer go to start, then all programs click 'windows fax and scan'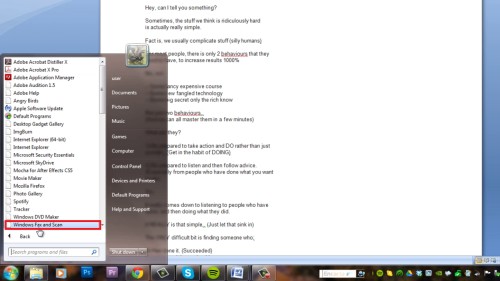 Step#3 Click new to create new fax
Click new. Follow the wizard to connect to your phone line on your server. Enter the fax number on the 'To' field and include the area code. Enter the subject of your fax.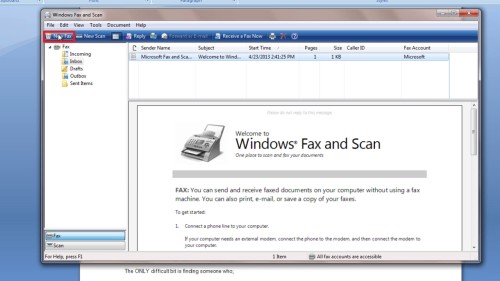 Step#4 Click insert and select file attachment to attach documents
On your menu bar, click insert and select file attachment to attach the document that you are planning to send. Your new attached documents will be displayed below the subject tab.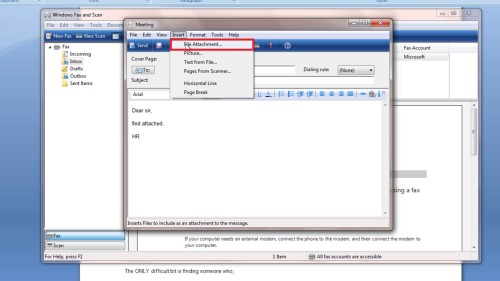 Step#5 click send once you are done
Once you are done, click send. And here you will have successfully sent fax from computer without fax machine.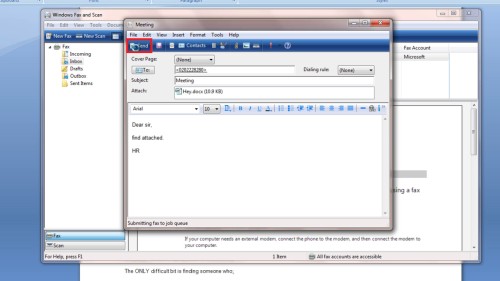 Thanks for watching this video tutorial, Leave comments and ask your questions by our e-mail feedback@howtech.tv.That was Howtech dot TV tutorial. Thank you for watching!