In this tutorial you will learn how to set parental control restrictions passcode on the iPhone. This tip is helpful if you need to limit someone else's access to content on your iPhone. You can have different restriction settings for each app.
Step #1 – Tap Settings Icon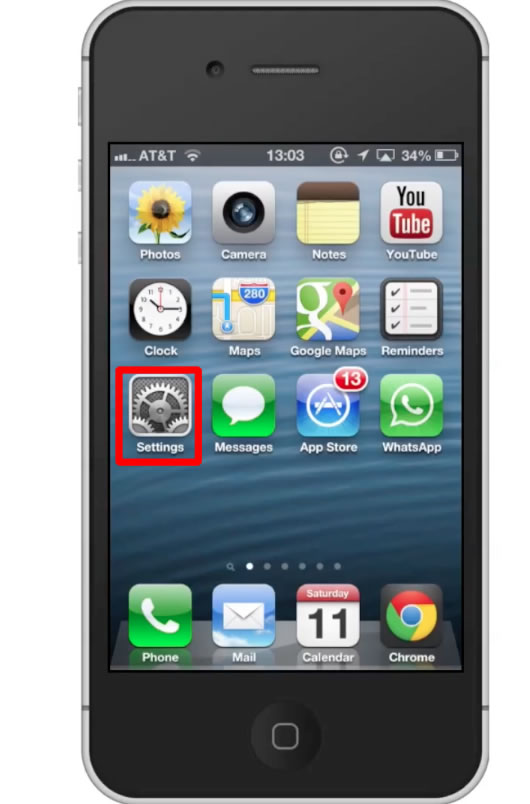 Step #2 – Tap General
From here, scroll down until you can see the "Restrictions" tab.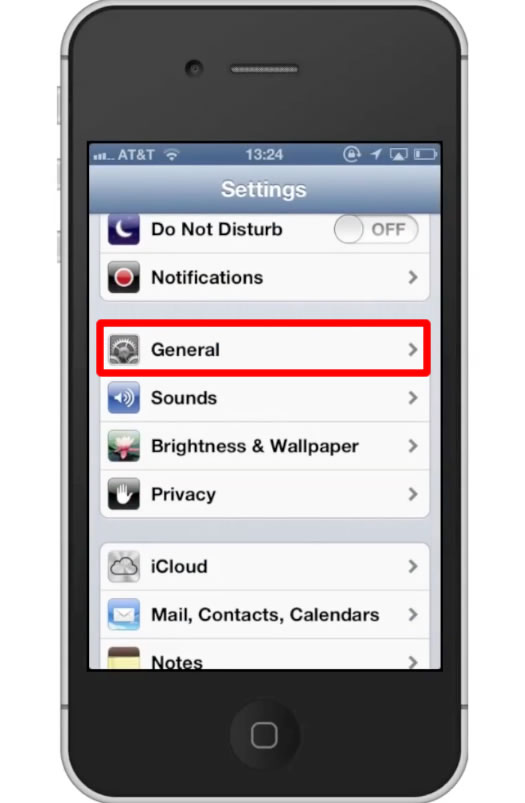 Step #3 – Tap Restrictions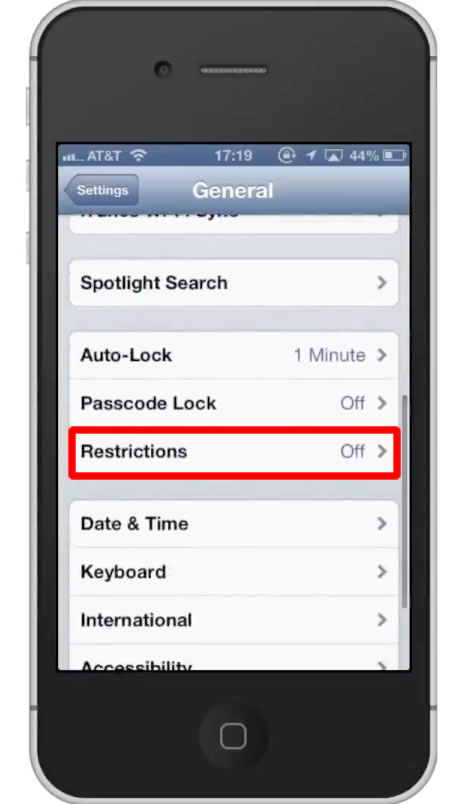 Step #4 – Tap "Enable Restrictions"
This will allow you to set unique restriction settings for different applications on your iPhone.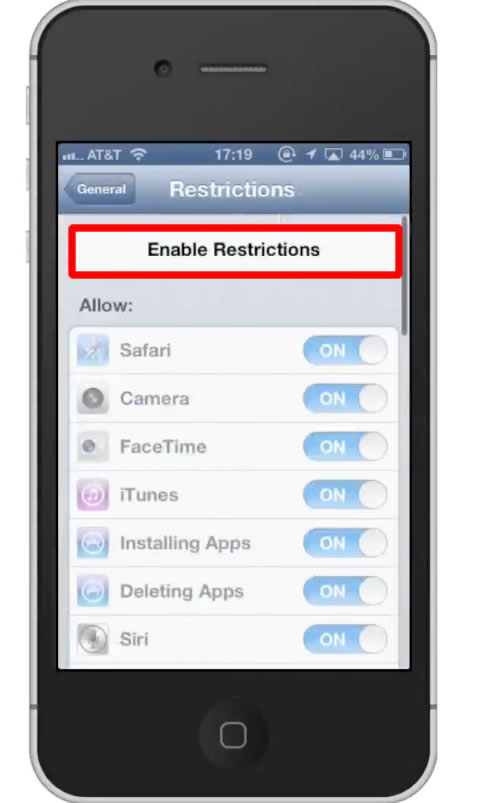 Step #5 – Enter Passcode
You will then be required to enter a passcode. The code will always be a series of 4 numbers. Your iPhone will have your re enter the passcode one more time to make sure you didn't have a typo.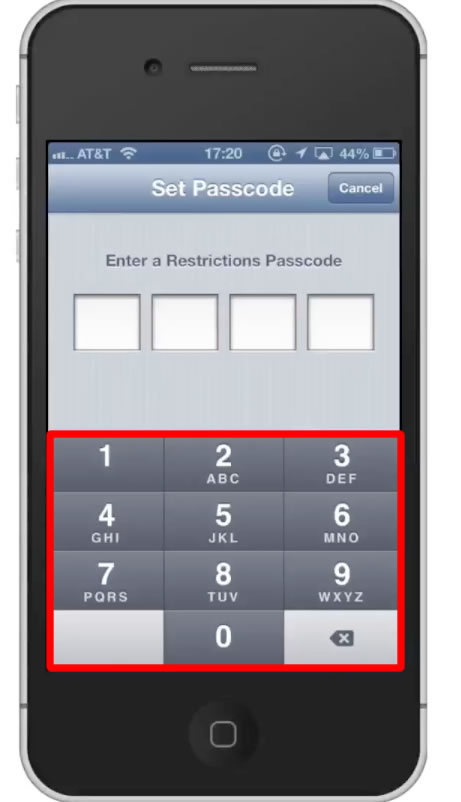 Step #6 – Adjust Restrictions
Under the Allow section, tap the "on" button next to Safari. This will hide safari and the user will not be able to locate it without going back in the restrictions settings.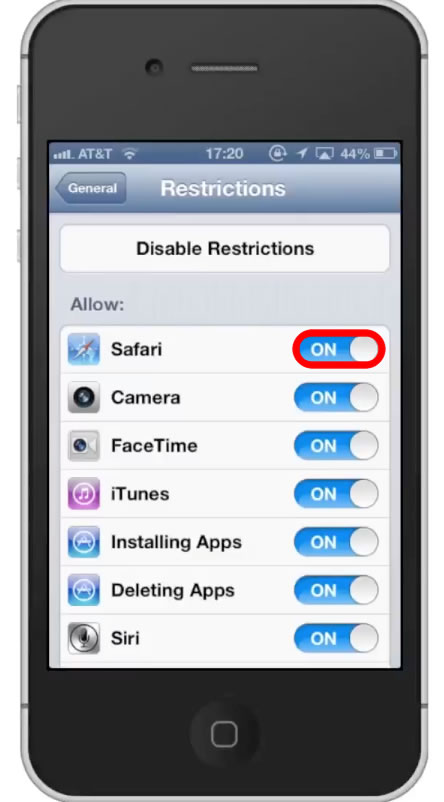 Step #7 – Installing Apps
If you want to restrict the installation of apps, tap the "on" button next to "Installing Apps". The App Store will then disappear. It can only be reached by activating it in the restrictions page. Repeat these steps for the applications you wish to hide.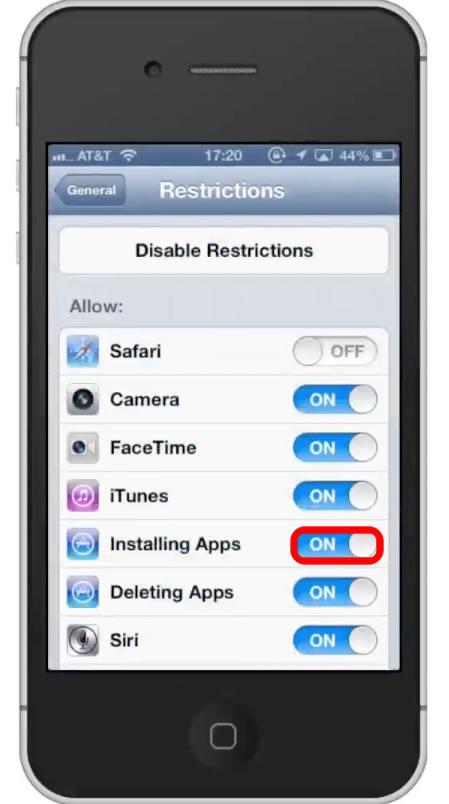 Leave your comments below or contact us by email. This was a Howtech.tv tutorial. Thanks for watching!