In this tutorial you are going to learn how to send anonymous text which is best done through the internet as mobile phones make it very hard to mask their identity.

Step # 1 – Navigating to the Site
First, you are going to need to visit the website "textem.net" which allows you to send anonymous messages for free. By default you will see the box where you can enter the information for the message.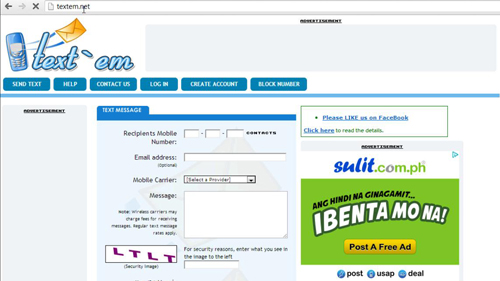 Step # 2 – Sending the Message
Enter the recipient's phone number, do not enter an email address, select a carrier then enter the message. You will also need to enter the verification code then check the box stating that you agree with the terms of use. Click the "Send Message" button and the text will be dispatched. A new page will load confirming that the message has been sent and that is how to send anonymous text.